Show your innovations and concepts for sustainable, low-emission, new mobility at Automechanika Frankfurt, the most important international event for the automotive industry. Make new contacts in an exciting and innovative atmosphere and meet leading players from industry, workshops and the trade from all over the world.
All about Automotive Transformation
Innovations from the fields of electromobility, low-emission drives, micromobility and infrastructure will be presented in the exhibition halls, in the Future Mobility Park as well as in the wide-ranging programme and the Innovation4Mobility area.
Good reasons for your participation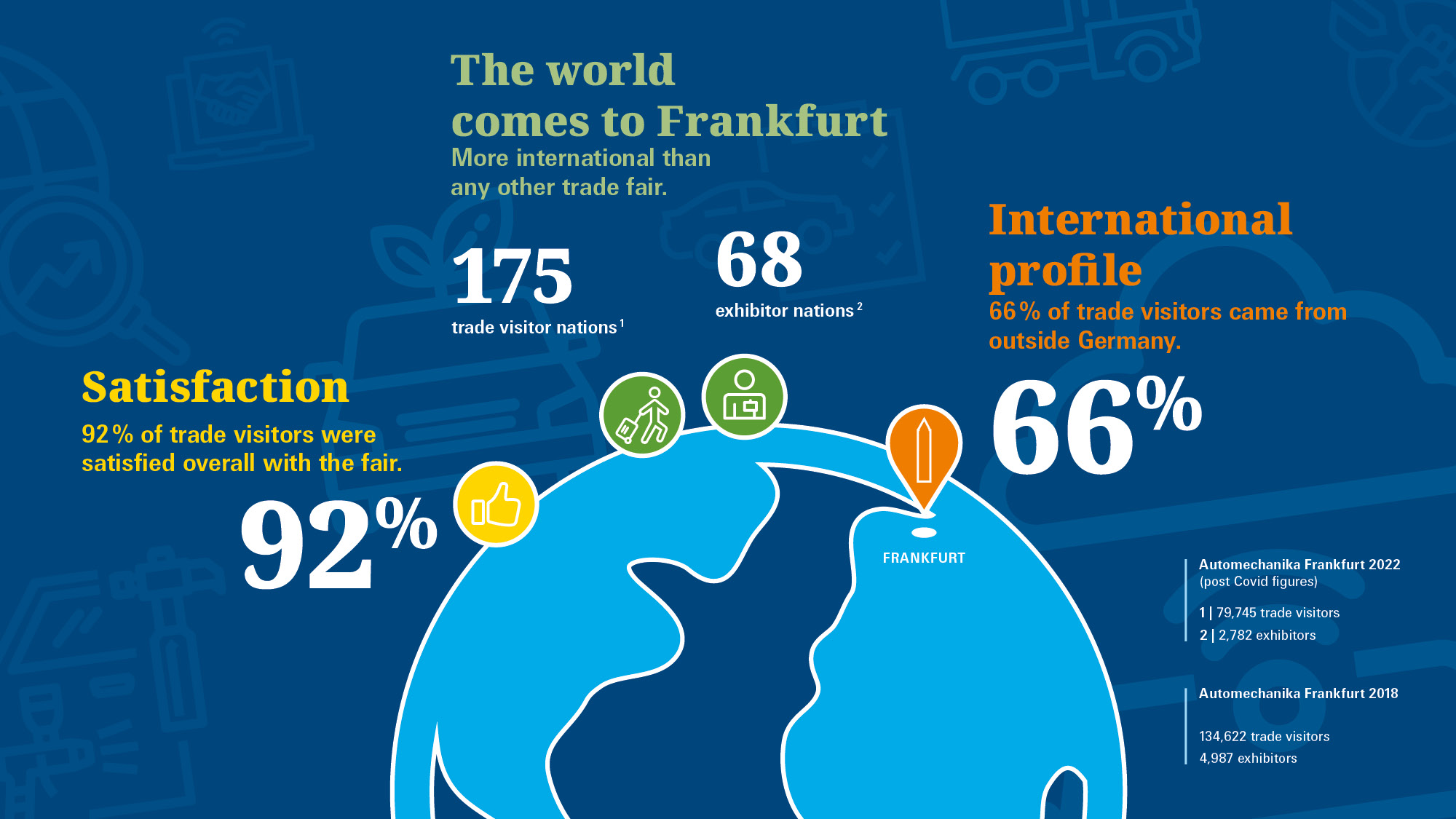 High internationality of trade visitors: at the last edition, 66% of the trade visitors came from 175 countries.


The fair is THE innovation platform for the automotive aftermarket - also for the e-mobility sector. For 62% of exhibitors and 43% of trade visitors, Automechanika Frankfurt is the most important industry event.


High density of decision-makers: at Automechanika, you will meet the right decision-makers and buyers (33% self-employed entrepreneurs, 18% managing directors & board members, 12% division /plant managers).


Know-how transfer, further training and exchange with the trade public: the extensive complementary programme offers numerous opportunities for this with lectures and panel discussions at the Automechanika Academy, as well as workshops and live presentations.


Statements of participants #AMF24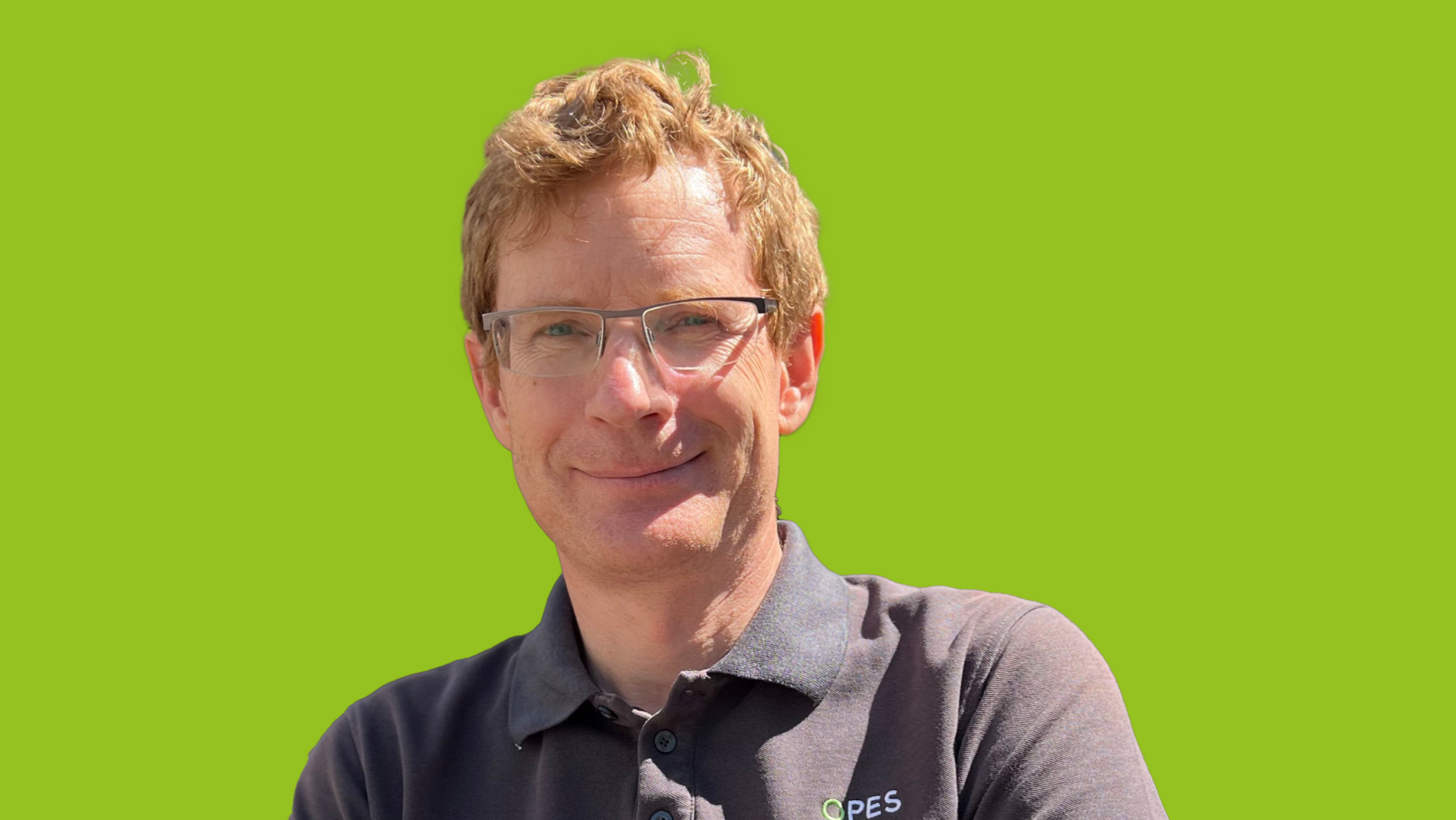 Robert Händel, CEO OPES Solar Mobility GmbH:
"The mobility industry is undergoing an unprecedented transition in its 150-year history. CO2 emissions and costs are being reduced at high pressure, electrification is being driven forward and software is being integrated. Especially in this phase, an intensive exchange with our customers and partners is necessary so that the technically and commercially correct solutions are developed to series maturity. As a supplier, we present our series solutions for vehicle-integrated photovoltaics from our German production and Automechanika offers the ideal platform to exchange ideas among experts."
Your participation options
| Stand rentals 2024* | Regular price** (from 4.7.2023) |
| --- | --- |
| 1 - side open | EUR 299,00*/ qm |
| 2 - side open | EUR 331,00*/ qm |
| 3 - side open | EUR 339,00*/ qm |
| 4 - side open | EUR 349,00*/ qm |
| Outdoor area | EUR 160,00*/ qm |
| 2-storey | EUR 160,00*/ qm |
* All prices plus 19% VAT (if applied), EUR 0.60 /m² AUMA-fee and EUR 3.50 /m² environmental fee.
** Price plus media package: price in the value of 985.00 EUR.

Download pricing table
Experience. Utilize. Connect - the Future Mobility Park is an innovative test and experience course on the outdoor area Agora in the centre of the exhibition grounds and consists of several areas:
In which thematic area do you offer innovative solutions?
Test Area
Passenger cars, e-vehicles, alternative drives, autonomous driving (vehicles)
Cargo & Commercial Vehicles, Micromobility
Parcours participation:
Use of the test and experience course at the Agora at a price of € 1,295, plus 19% VAT, media package worth € 985, AUMA fee € 0.60 /sqm, environmental fee € 3.50/sqm.
Display Area
E-charging systems, e-charging stations, electric vehicles, storage technology & battery, alternative drives, alternative fuels
Filling station of the future, petrol pumps, filling station infrastructure
Workshop (service & conversion)
Photovoltaics
Exhibition space:
Offer for your product presentation from 9 sqm at a price of € 160.00/sqm, plus 19% VAT, media package worth € 985, AUMA fee € 0.60/sqm, environmental fee € 3.50/sqm.
Info Area
Eat & Talk, Check-In Area, Company Presentation

Would you like to present your innovative products and solutions to an international trade audience?
Then register now as an exhibitor without obligation.
Photo review 2022