We can help you with any question you may have relating to the organisation and implementation of your trade fair presence or visit.
For questions about COVID-19 measures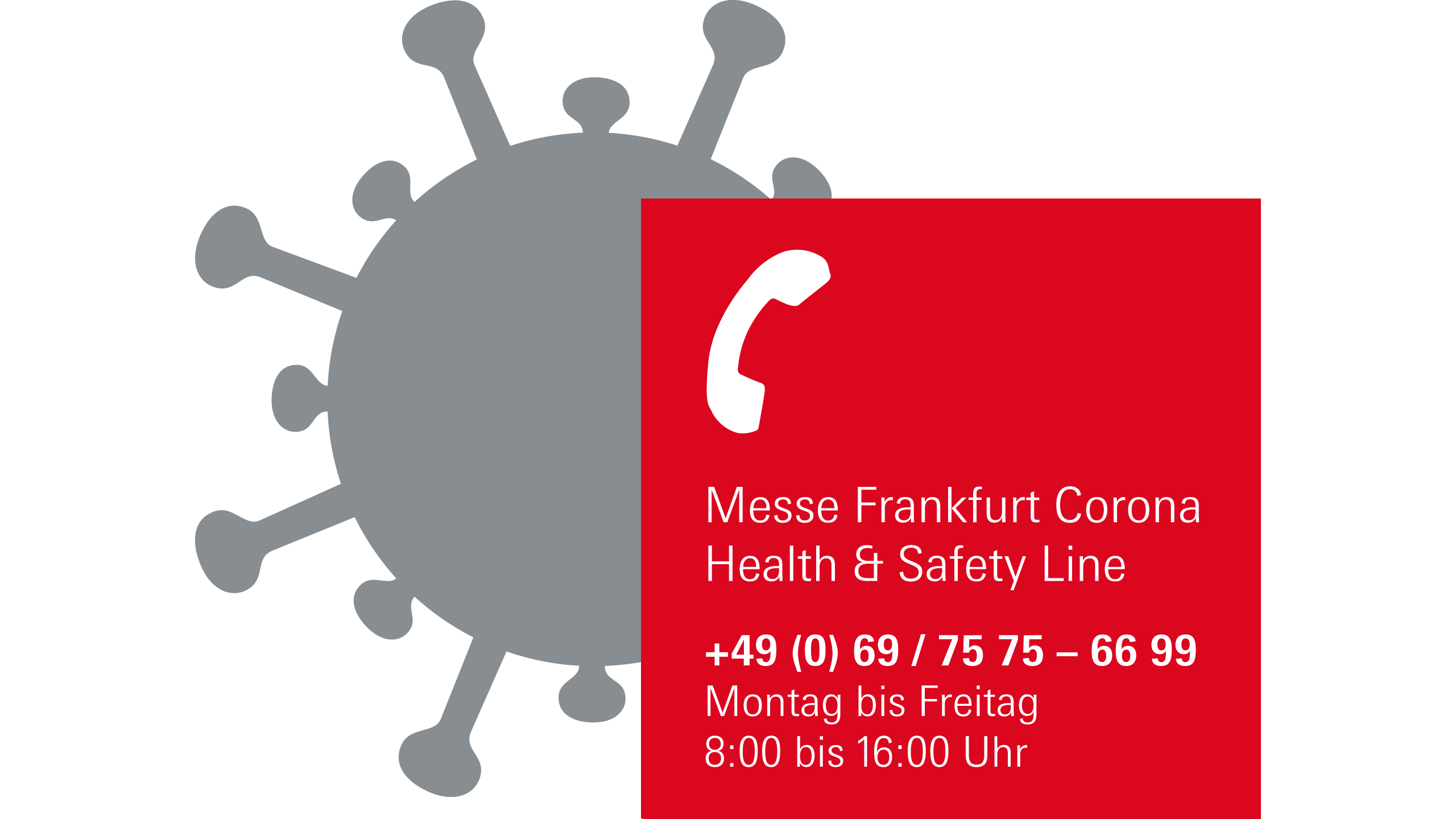 Do you have any questions about the measures taken by Messe Frankfurt, infection protection measures during set-up and dismantling, the implementation of events during the pandemic or individual trades such as catering or cleaning of exhibits at the exhibition stand?
Then please contact our Corona Health & Safety Line personally at 069/75 75 - 66 99. We are available by phone from Monday to Friday from 8 a.m. to 4 p.m.
Contact for organisation and planning
Contact for marketing communication
Do you need a visa in order to attend a trade fair?
Here you can find important information for your journey to Germany and about your visa.
Questions about your visit?  
Messe Frankfurt GmbH
Ludwig-Erhard-Anlage 1
60327 Frankfurt a. M.
Telefon +49 69 75 75-0
Telefax +49 69 75 75-64 33
info@messefrankfurt.com
Questions about your Online-Ticket?
Messe Frankfurt Venue GmbH
Ticketservice
Postfach 15 02 10
60062 Frankfurt am Main
Telefon: +49 69 75 75-50 00
Fax: +49 69 75 75-12 35
tickets@messefrankfurt.com