The international automotive aftermarket is one of the world's most dynamic markets. And Automechanika as the leading trade fair brand is its most important platform with 15 events worldwide.
All fairs at a glance
Today, the portfolio of Automechanika holds 15 events in 14 countries. They are joined by another new addition to the international trade fair brand as Automechanika Astana in Nur-Sultan, Kazakhstan, opened its doors for the first time in March 2019. The Automechanika brand is backed worldwide by around 20,000 exhibitors, 600,000 trade visitors and about 50 years of experience.

The brand Automechanika is present worldwide - discover now
Live recording UFI european conference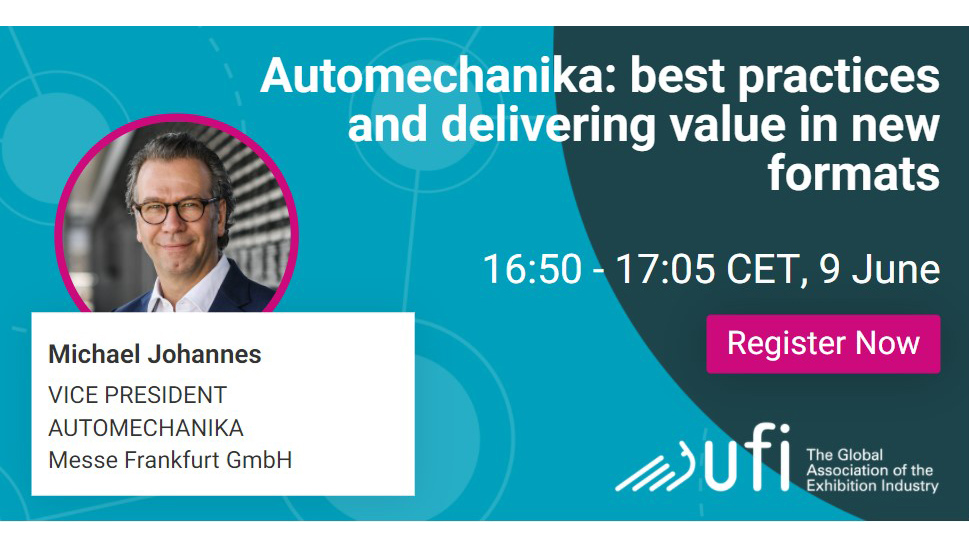 Listen to what Vice President of Automechanika, Michael Johannes, is currently working on with his team. In a talk with Nick Dugdale-Moore, Regional Director of Europe, UFI - the Global Association of the Exhibition Industry, he talks about his experiences with digital trade fair formats last year and the challenge of hybrid concepts. Because in September, Automechanika Frankfurt will be Messe Frankfurt's first event to be held on the exhibition grounds, in parallel with Hypermotion, and at the same time digitally.
To the recording
Impression of Automechnaika Fairs worldwide
Some 120 supporters on six continents