Be our guest – Free WiFi at Messe Frankfurt
As a registered user, we offer you a free internet connection throughout the trade fair. Simply login once using your email address and you can surf all day long without interruption.
Things you should know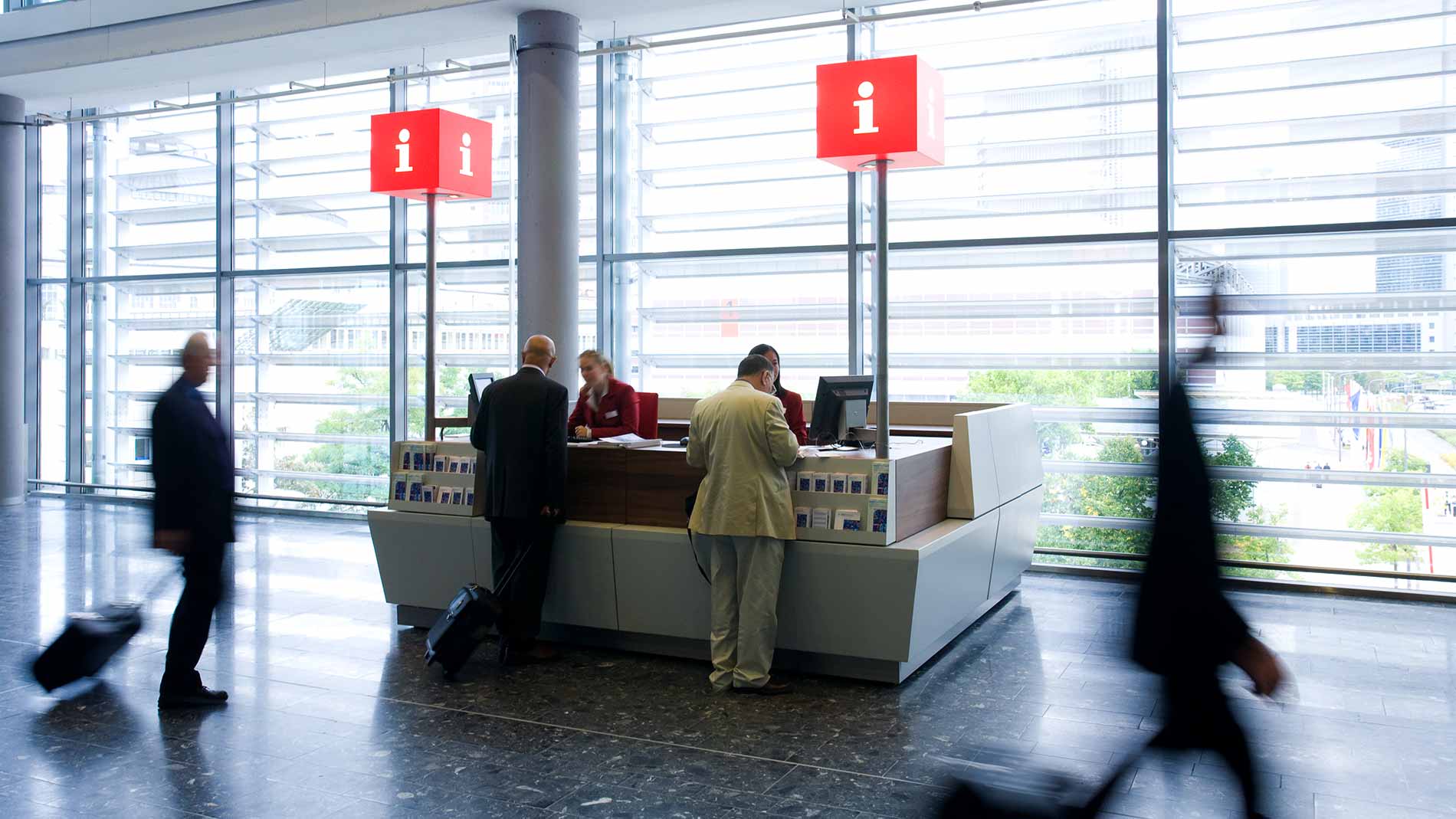 Our free WiFi offers you unlimited access with no limits on data volume. Even so, the data transfer rate is limited due to the large number of devices that utilise Messe Frankfurt's WiFi. This is why this WiFi access is best suited to occasional surfing and checking emails or other messages. We offer you the "Messe Frankfurt WiFi Fast" in the foyers and the outdoor areas for applications requiring higher rates of data transfer.
We also offer "Messe Premium WiFi" for our exhibitors. This service allows you to utilise multiple business applications at your stand while enjoying stable and reliable operation. You will find more information here or in our video below.

What can I do if the WiFi isn't working properly?
Examine your WiFi settings to see if you are connected to the "Messe Frankfurt WiFi" or "Messe Frankfurt WiFi Fast" network. Sometimes mobile devices connect but briefly to the WiFi network before disconnecting.
Enter any internet address into your browser. The Messe Frankfurt log-in window will now appear automatically. Please enter your email address in the registration page, confirm that you have accepted the General Terms and Conditions and log in using the "Register" button.
If this does not work either, please restart your device. You should also check to see whether WiFi is actually switched on and whether airplane mode has been deactivated.

You can obtain help in person here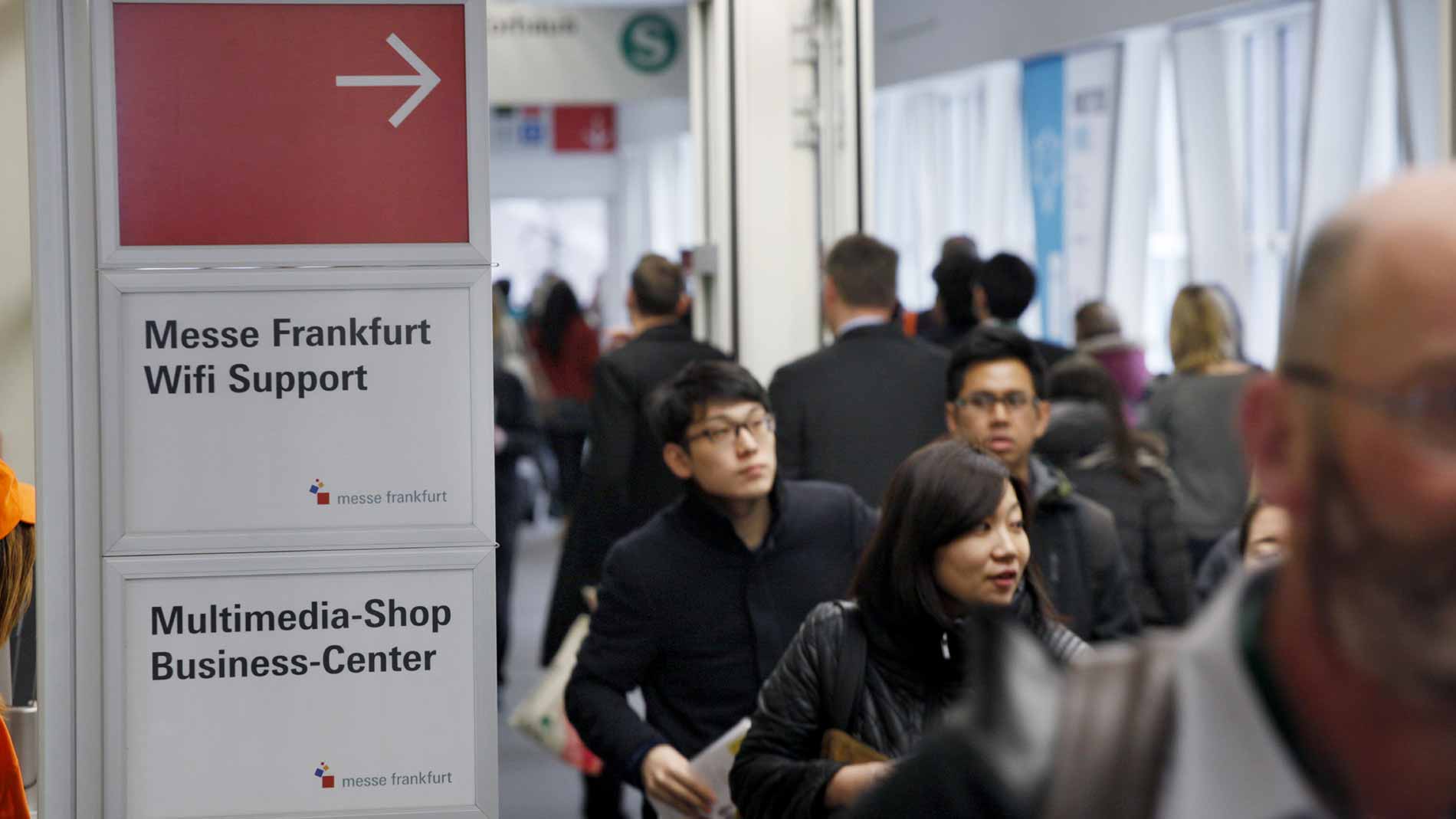 Please visit the Multimedia Shop in the Torhaus on Level 3, where we will be happy to assist you with any problems you might experience with WiFi.
"Messe Premium WiFi" for Exhibitors at Messe Frankfurt
We offer exhibitors at Messe Frankfurt the perfect WiFi connection for business applications with "Messe Premium WiFi".
"Messe Premium WiFi" – your advantages at a glance
Stable WiFi connection and uninterrupted operation throughout the trade fair. Not only at the exhibitor's own stand, but throughout the entire Frankfurt exhibition grounds.
The greatest possible data security and WiFi speed.
Service optimised for the individual stand situation.
Ability to define separate access for employees and guests, as well as different user packages.
Free support throughout the hours the trade fair is open.
Here's how you can book "Messe Premium WiFi"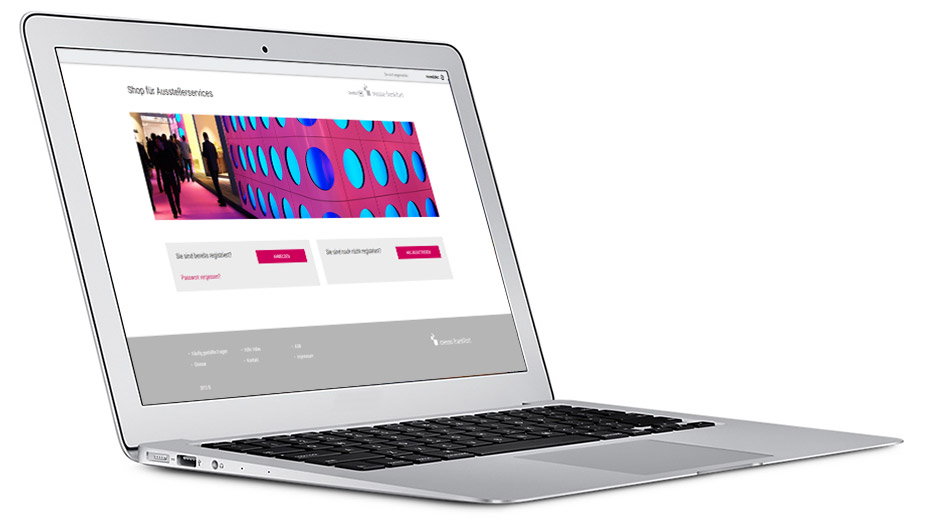 The "Messe Premium WiFi" package can be booked for five, 25 or 50 devices in the Shop for Exhibitor Services. For WiFi packages with 25 or 50 devices, we will install one or two additional access points at your stand to amplify the signal. In this way, we help ensure that you enjoy a perfect and stable connection – even at large stands.
If you have wired devices, more than 50 devices or would like to integrate complex solutions for facility automation, please contact us regarding a custom configuration.
We will be happy to assist you
If you have any questions regarding WiFi access or our other detailed technical IT solutions for exhibitors, we will be happy to assist you. Simply send us an email to: telecommunication@messefrankfurt.com.