The automotive industry will meet again in Frankfurt from 13 to 17 September 2022. Present your innovations to the international trade audience and secure your place at Automechanika Frankfurt 2022.
FAQ for exhibitors: Automechanika Frankfurt 2021 und 2022
Do you have any questions about what happens next, the process, your contract or your participation? We have compiled answers to some of the most important and frequently asked questions.
Registration Automechanika Frankfurt 2022
| Stand rentals 2022 | Regular price** (from 1.11.2021) |
| --- | --- |
| 1 - side open | EUR 287,00*/ qm |
| 2 - side open | EUR 314,00*/ qm |
| 3 - side open | EUR 318,00*/ qm |
| 4 - side open | EUR 321,00*/ qm |
| Outdoor area | EUR 147,00*/ qm |
| 2-storey | EUR 148,00*/ qm |
The media package
Enjoy the spotlight! Take advantage of the Automechanika Frankfurt media package to raise the profile of your stand before and during the trade fair. The media package is obligatory for exhibitors and constitutes an important tool for a successful trade fair presentation. Find out more about what the package has to offer.
NEW: Media package manager (MPM)
With the Media Package Manager you can fill your company profile with all relevant company and product data. You can enter, manage, change and update the data yourself at any time. The short video shows how MPM works.
When you decide to take part in Automechanika Frankfurt 2022, you will receive a Media Package for
the publication of your company details in the event media. The following details are included:
Your company name, company address, contact details, stand number(s)
2 product groups
1 company page (with 1 picture and 8,000 characters of text per language, i.e., German and English)
5 product pages (each with 1 picture and 7,000 characters of text per language, i.e., German and English)
5 search terms for the exhibitor search online
NEW: 4 contact persons (each with 1 picture, name, contact details, and position)
Your details will be published in the following event media:
Print

Exhibitor search online

NEW: digital event platform (lead management, networking, matchmaking)
Navigator App

Interactive site plan
The Media Package Manager (MPM) is our new platform via which you can easily and comfortably
submit your company details for publication. As a registered exhibitor, you will receive access to the
MPM by e-mail from spring 2022, and you can then log into the system with your Messe-Login
details. In the MPM, you can also edit and add to your company profile at any time (24/7) later on.
In addition, the MPM offers you a large selection of add-ons for enhancing your company profile in the
print and online event media.
COVID-19: Important information for your trade fair activities

Everyone has felt the impact of the COVID-19 pandemic. As trade fair, the well-being of everyone involved is extremely important to us. That is why Messe Frankfurt has developed a concept for hygiene, medical and organisational measures that has been approved by the authorities.
We kindly ask you, as an exhibitor, to update your stand construction concepts to satisfy protection and hygiene regulations.

Learn more
Traffic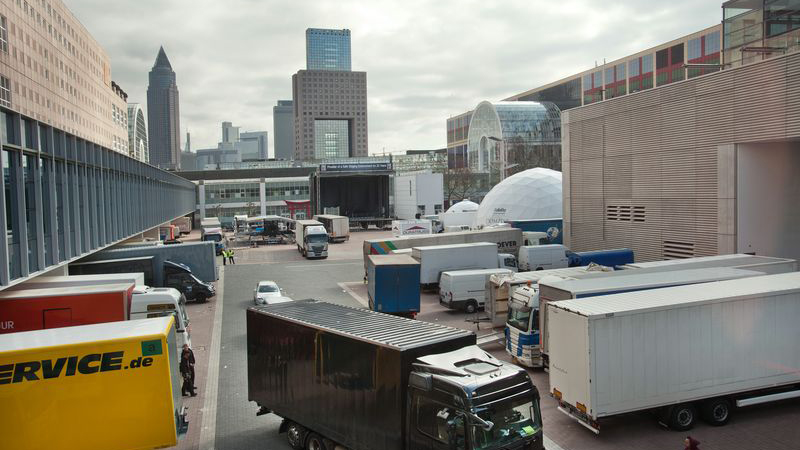 Here you can find all important information about the new Messe Frankfurt check-in system. To ensure your set-up resp. dismantling activities can run as smoothly as possible, all vehicles accessing the fairgrounds will need to be registered by you.
For any further queries, about the Automechanika traffic regulations::
Telephone +49 69 75 75-66 00
send email
Messe Frankfurt Traffic Management
Registration for accessing the fairgrounds will be possible around August 2021.
Press services at Automechanika
Reports in the press, radio and television contribute to the success of your presentation at the fair. Therefore we would like to offer our support for your PR activities before and during the fair.
Documents for your trade fair preparations
Here you will find important documents for your trade fair preparations – including the Checklist – that you can easily download in PDF format.
Important note on unofficial exhibitor directories

We would like to inform you that numerous suppliers have issued so-called "unofficial exhibitor directories". There are also e-mails in circulation that offer lists of exhibitors and visitors. Please pay attention to our information on this topics:
We would like to inform you that numerous suppliers such as Construct Data (FAIRGuide, Expo Guide), Matic Verlagsgesellschaft mbH and the online catalogue "International Fairs Directory" have issued so-called "unofficial exhibitor directories".
These directories have nothing to do with the official exhibitor directory as issued by Messe Frankfurt Exhibition GmbH.
The official exhibitor directory as well as all online media are strictly issued by Messe Frankfurt Exhibition GmbH in collaboration with Messe Frankfurt Medien und Service GmbH.
The billing of the booked online media is based on the respective trade fair event visited. The invoices correspond to the typical Messe Frankfurt Corporate design.
You can find more information about the so-called "unofficial exhibitor directories" on the home page of the AUMA, the Association of the German Trade Fair Industry.
We would like to inform you about e-mails with such or similar contents:
_________________
Hi,
I am following up to confirm if you are interested in acquiring the Visitor's List.
Trade fair event*, Frankfurt, Germany
Verified Visitor's Counts: 10,100
Contact record includes: - Contact Name, Company Name, Contact Title, Telephone, E-mail and Web Address.
Let me know your interest, so that we can send you cost & additional information.
Looking forward to hearing from you.
Regards
* trade fair event e.g. Heimtextil, Nordstil, Ambiente.
_________________
Note:
There is no cooperation between the Messe Frankfurt Exhibition GmbH and e-mail senders who offer an alleged "Attendees List/Visitors List" or similar. Visitors and/or exhibitor lists for trade fairs will by the Messe Frankfurt Exhibition GmbH not be passed on, sold or passed on for sale to third parties in any other unauthorized way. Only non-personalized data (among others no personal e-mail addresses) is publicly accessible in the context of trade fairs. The scope of the exhibitor application depends on the marketing services (media package, exhibitor search, catalog etc.) booked for the trade fair event.
Messe Frankfurt against Copying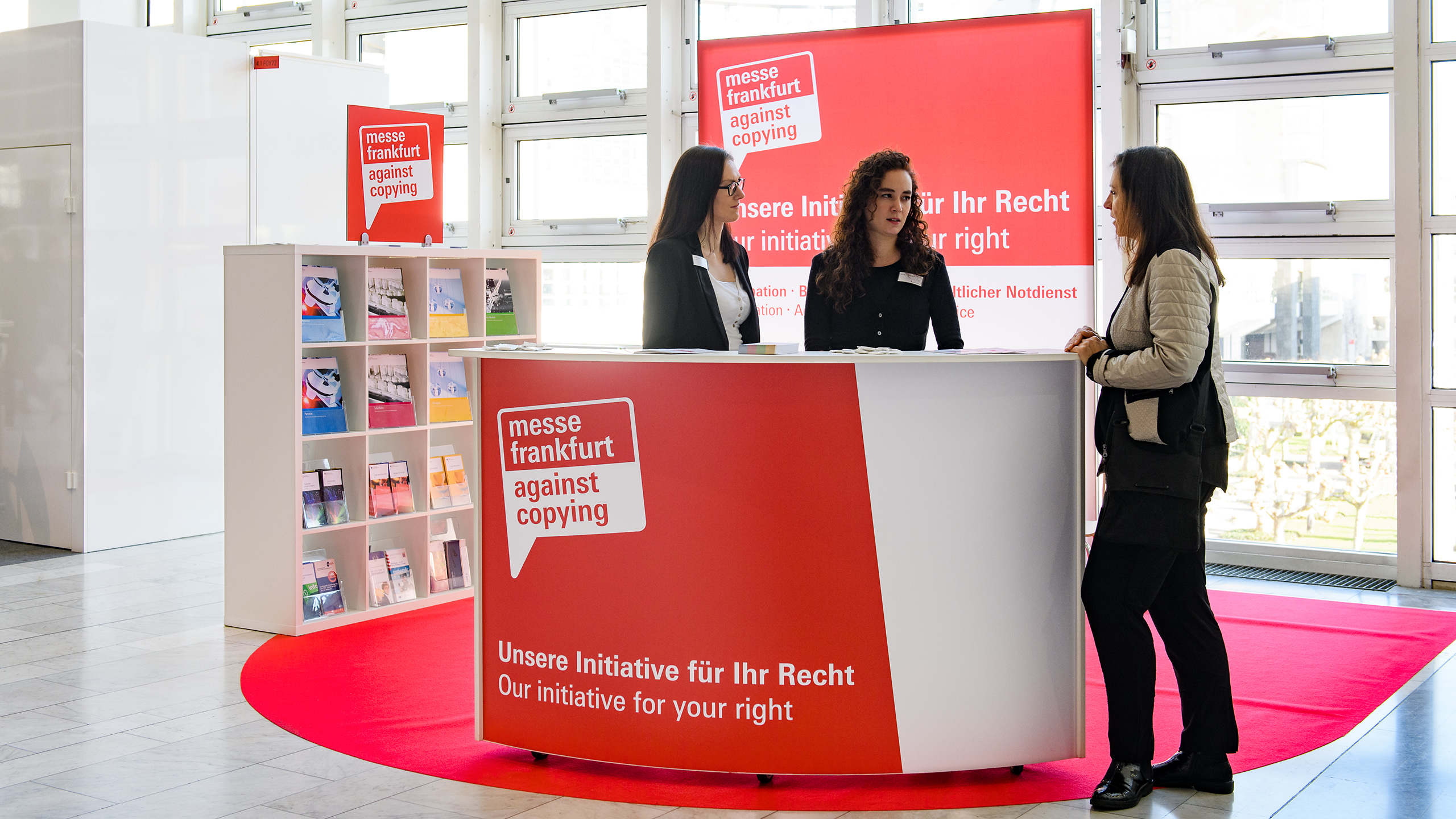 The "Messe Frankfurt against Copying" initiative supports you with extensive information and personal consultation to help you protect your intellectual property. Please also note the legal information for exhibitors.
In the past, parts and accessories advertising has repeatedly been the subject of legal disputes. These mostly involve complaints by suppliers about their own trademark being used on parts or accessories without authorisation or at least not in the due and proper form. As a consequence, the exhibitor is in many cases prohibited from further exhibiting the products concerned, or related promotion material. These measures can be enforced under civil or criminal law.
To ensure our exhibitors have a trouble-free trade fair, we would like to draw your attention to the following:
1. General
The accessory or spare part, its packaging and support materials should be designed in such a way that the targeted public is left in no doubt as to the origin of the product. Unambiguous identification must clearly show that the part concerned is the product of an independent third party and not the product of the original manufacturer. The easiest way to do this is to label the product and packaging with your own trademark in a clearly visible place.
The same applies to other advertising measures as well as to the design of the exhibition stand. This, too, must not in any way convey the misleading impression that a special relationship exists with the original manufacturer.
Use of the logotypes or symbols of an original manufacturer for your own advertising purposes requires the prior consent of the trademark owner. Apart from a few legally defined exceptions, the lack of the owner's consent constitutes an infringement of property rights and may result in civil or criminal legal action.
2. Measures
The logotype or symbol and other business marks of a vehicle manufacturer should therefore only be used if the necessary consent has been granted. You should obtain such consent in writing and keep this document to hand at the trade fair so that you are able to present it if required. The consent should refer to the specific form of advertising or use.
Particular caution is advised when making references to the name of the original manufacturer, as well as to trademark-protected brands or model names. Such information is only permitted where this is necessary to inform the public about the designated use of your own products.
However, it is only necessary to use a third-party trademark where such information about the purpose of the products cannot be provided in any other meaningful way. The specific use must, therefore practically constitute the only means of providing such information. This relates to cases in which such information – for example concerning compatibility with an original part – practically cannot be provided without using the original trademark.
Such exempted use constitutes a legal exception, which should by definition be interpreted restrictively. Where, for example, technical standards or norms exist that are suitable for providing the targeted public with comprehensive and complete information as to the intended purpose of the product (such as size specifications or DIN standards), the use of the trademark would in principle not be necessary and would therefore be inadmissible. Whether an individual case constitutes such a legal exception, i.e. whether it is permissible to use a trademark to describe the intended purpose without the original manufacturer's authorisation requires detailed examination from a legal point of view. The same applies to the question of what form such use should take; namely, it must not violate moral standards. Thus, the thirdparty trademark in particular may not be used for advertising purposes above and beyond the advertising effect associated with the necessary product designation. This may already be the case where instead of the logotype a manufacturer's well-known symbol is used.
In your interests and ours, we thank you for heeding the above recommendations when organising your trade fair presentation. As it largely depends on the circumstances of the individual case, we recommend that where clarification is needed you obtain legal advice ahead of the trade fair. Create clarity about the provenance of your products and help us to make our event more transparent.