Thanks to its excellent transport connections and central location at the heart of Europe, Messe Frankfurt can be reached quickly and easily by air, train or car. In Frankfurt and its surroundings you will find a large selection of hotels.

Arriving by plane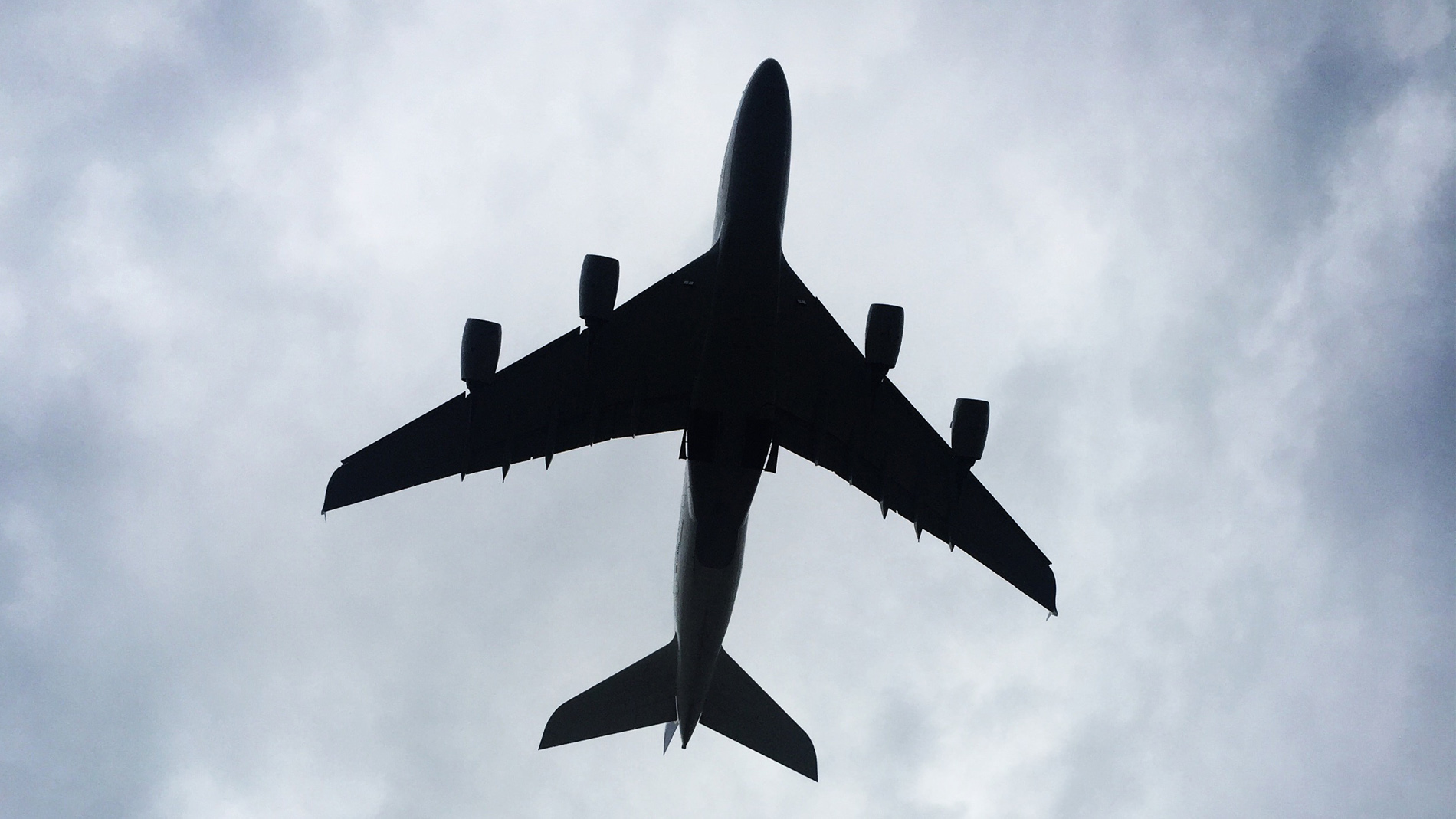 From Frankfurt Airport, you can take a taxi to one of three different entrances to the exhibition grounds: the City Entrance ("Eingang City"), Galleria Entrance ("Eingang Galleria") or Portalhaus Entrance ("Eingang Portalhaus").

From the airport, you can take the S-Bahn suburban train lines S8 or S9 (in the direction of Hanau or Offenbach Ost) to Frankfurt Central Station ("Hauptbahnhof"). Suburban train lines S3, S4, S5 and S6 will then take you directly to the trade fair grounds (station: "Frankfurt Messe"). Detailed information about public transport can be found at the link at the end of the page: Arrival via public transport
The Messe Frankfurt shuttle bus runs from the bus station in Frankfurt Airport Terminal 1 via Terminal 2 to the exhibition grounds every 15 minutes. The journey takes approx. 15 minutes.
More information about Frankfurt am Main airport
Premium Services
Gate to Door
The exclusive Gate to Door service that we offer in cooperation with Fraport AG ensures a relaxed transfer for up to four people from the arrivals gate at Frankfurt Airport to the exhibition grounds.
A service staff member will greet you on your arrival at the gate and will accompany you through entry check and baggage claim. Following this, you will be accompanied to the terminal access road where a limousine will take you to the Messe Frankfurt exhibition grounds in comfort.
Door to Gate

Needless to say, we also offer the same service in the opposite direction: in cooperation with Fraport AG, you will be chauffeured in comfort from the exhibition grounds to your departure gate without having to wait.
Arriving by car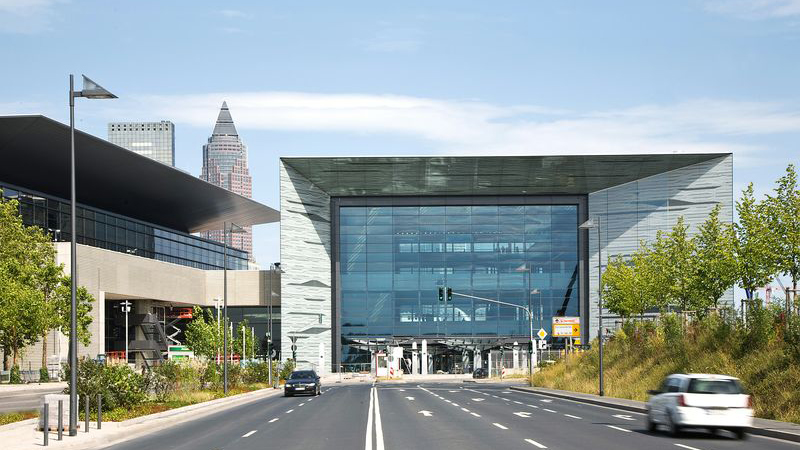 As a transportation hub, Frankfurt also has excellent motorway connections. Please follow the signs belonging to our integrated traffic management system – these will show you the shortest way to Messe Frankfurt.


Parking for exhibitors
As exhibitors, you are entitled to park at the Fair ground. Please book your parking permit in good time in Shop for Exhibitor Services.


Note regarding South and East Gates:

Construction works in the vicinity of Güterplatz/Europa-Allee have led to road closures and detours in Frankfurt city centre. Visitors who are arriving via the South Gate (Tor Süd) or East Gate (Tor Ost) are advised to seek out the latest information about the traffic situation. 

For your route planning

Navigation systems:
Simply enter the corresponding street name as your destination.
Rebstock multi-storey car park: "Zum Messeparkhaus Rebstock"
West Gate: "Strasse der Nationen"
North Gate: "Katharinenkreisel" (please follow the signs from there)
East Gate: "Brüsseler Strasse"
South Gate: "Europa-Allee" (please follow the signs from there)
Gates 8 and 9: "Katharinenkreisel" (please follow the signs from there)
Smartphones:
Simply click on the corresponding link in order to transfer the geographic coordinates directly to Google Maps. Here, too, please remember to follow the signs to our gates and the multi-storey car park.

Arriving by train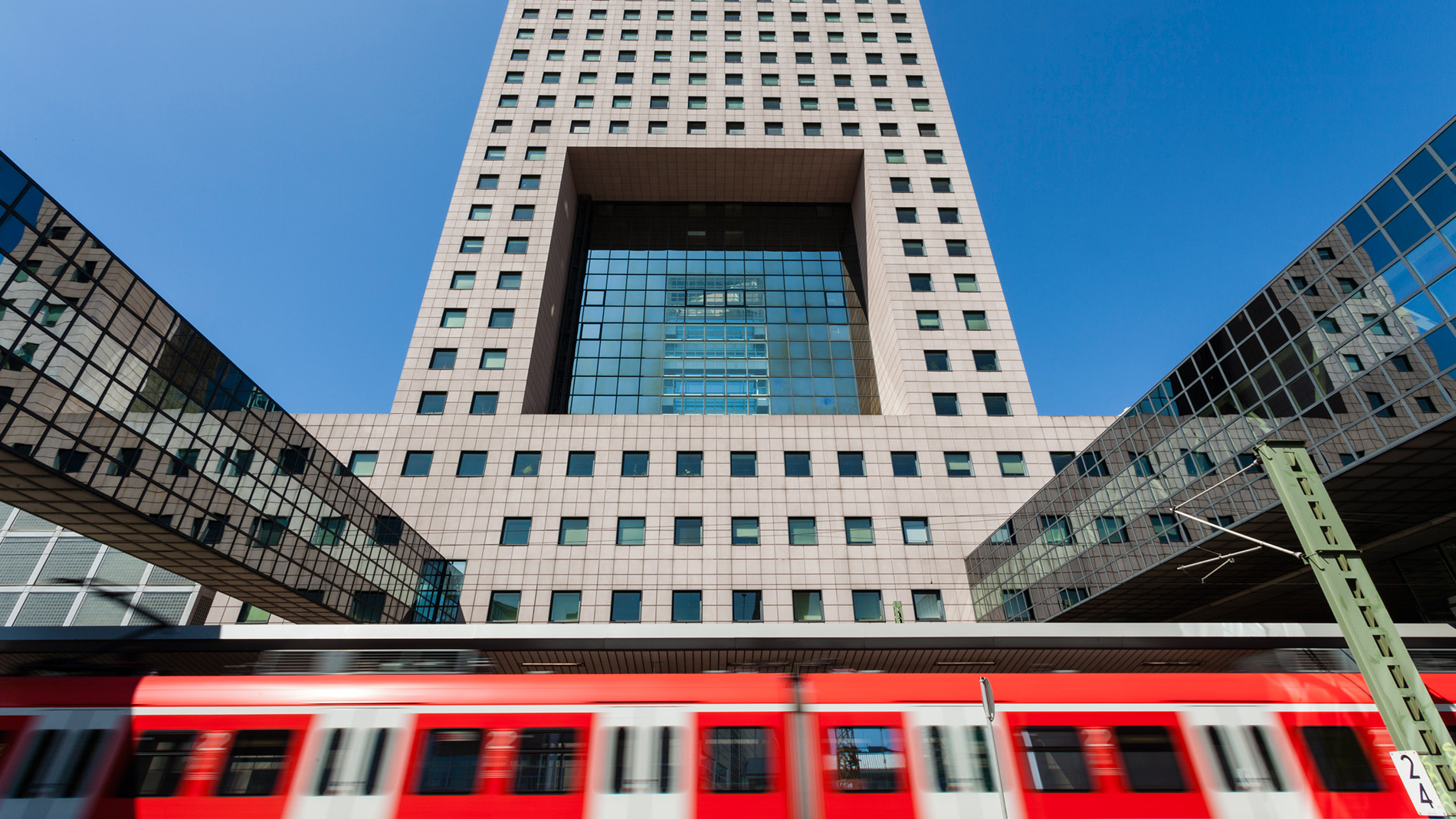 Frankfurt Central Station is only a few hundred metres away from Messe Frankfurt. The underground station there provides fast direct access with the S-Bahn suburban trains and U-Bahn underground trains.
From Frankfurt Central Station, you can get to the exhibition grounds:
By taking a taxi to the City Entrance ("Eingang City") or the Portalhaus Entrance ("Eingang Portalhaus").
With the underground line 4 (in the direction of Bockenheimer Warte) one stop to "Festhalle/Messe" and from there to the City Entrance.
With the S-Bahn suburban train S3 (in the direction of Bad Soden), S4 (in the direction of Kronberg), S5 (in the direction of Bad Homburg/Friedrichsdorf) or S6 (in the direction of Friedberg/Gross Karben) to the second stop, the S-Bahn station "Messe", then go to the "Torhaus" entrance.
With tram lines 16 and 17. You can reach the tram stop by going out the main exit of Frankfurt Central Station and crossing the station forecourt. The destination, "Festhalle/Messe" ("Eingang City") is the third stop.
On foot in ten minutes along Düsseldorfer Strasse via Platz der Republik and Friedrich-Ebert-Anlage. The pyramidal top of the Messeturm tower makes it easy to find your way. The City Entrance through which you will be entering the exhibition grounds is just a few steps away.
Travelling with public transport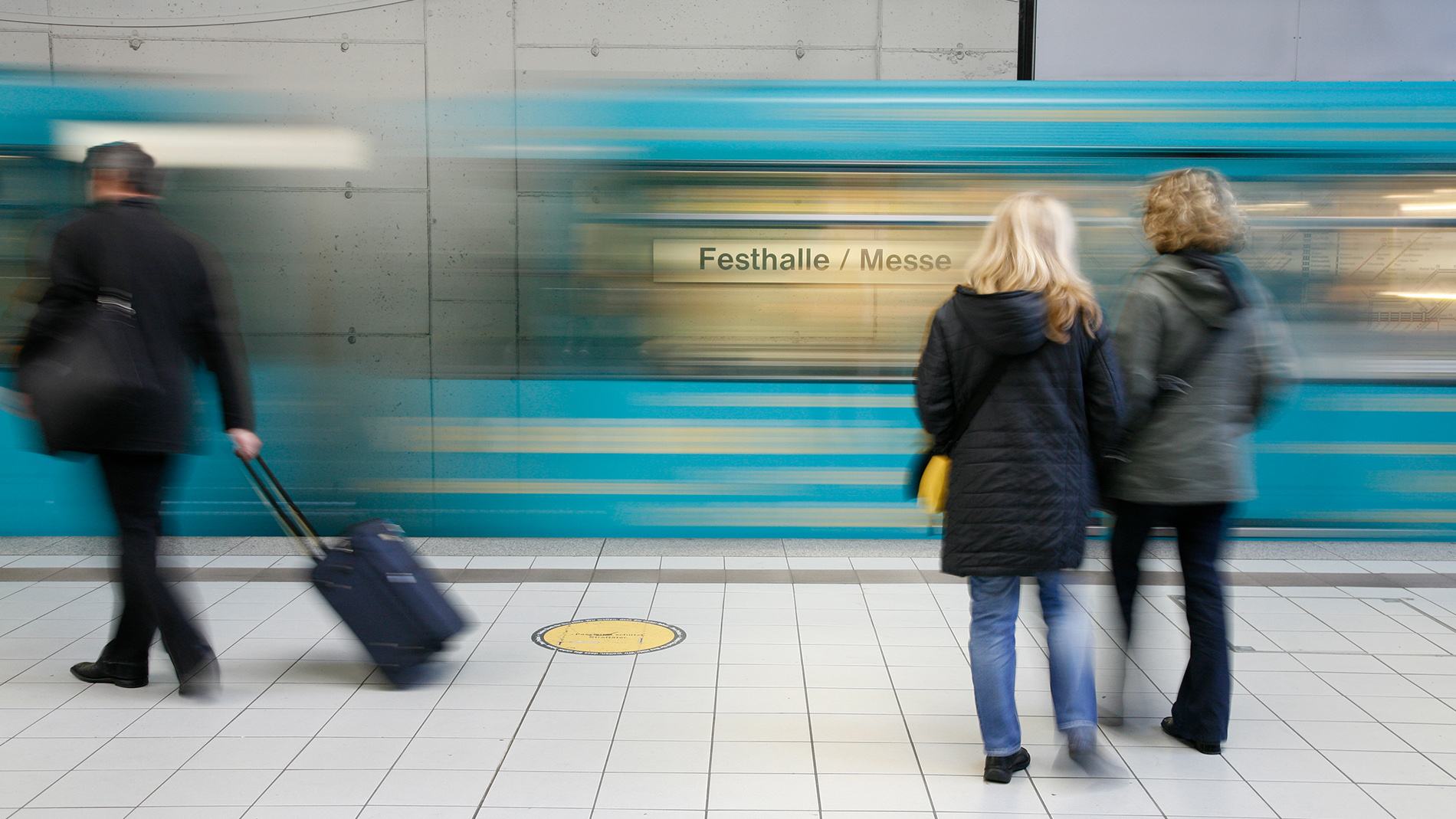 If you are already in the city, it is easy to reach Messe Frankfurt by public transport.
You can take the S-Bahn suburban train lines S3 (Bad Soden), S4 (Kronberg), S5 (Bad Homburg/Friedrichsdorf) and S6 (Friedberg/Gross Karben) to the "Messe" station or underground train line U4 to the "Festhalle/Messe" station.
Trade fair admission tickets that bear the symbol of the RMV network are also valid for travel on public transportation (except for admission vouchers and complimentary tickets). These include free travel to and from Messe Frankfurt on the public transportation network within the Rhein-Main-Verkehrsverbund (RMV) area. One-day tickets purchased at the ticket office are only valid for public transportation on the return journey from the trade fair.
The online ticket can only be used in the RMV public transport network in connection with a valid ID card or passport. Admission vouchers exchanged online also entitle holders to travel free on the RMV network.
In addition, tickets for underground, light rail and tram travel are available at all RMV ticket machines.
Visa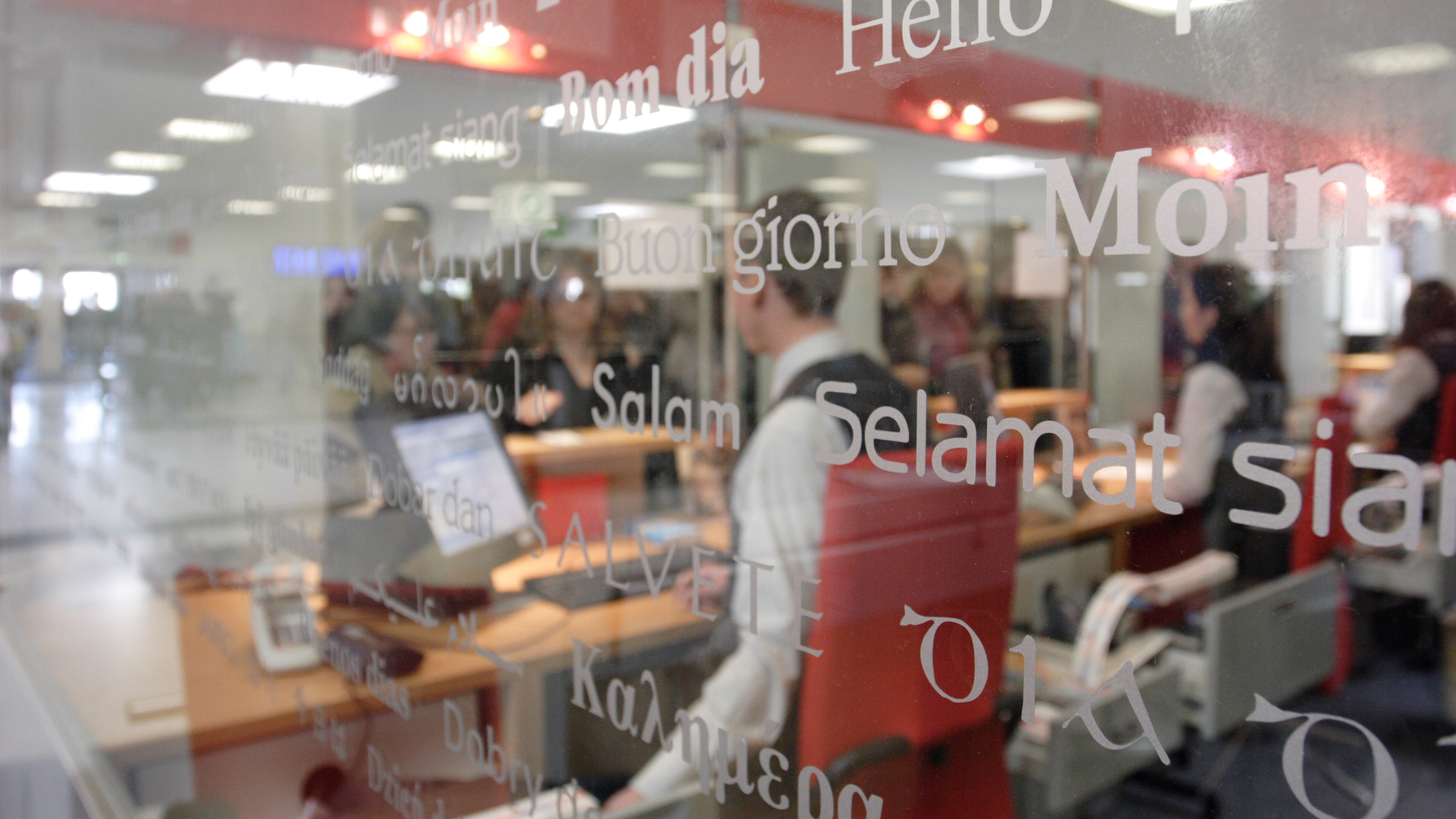 Here you can find important information for your journey to Germany and about your visa.

Accommodation in Frankfurt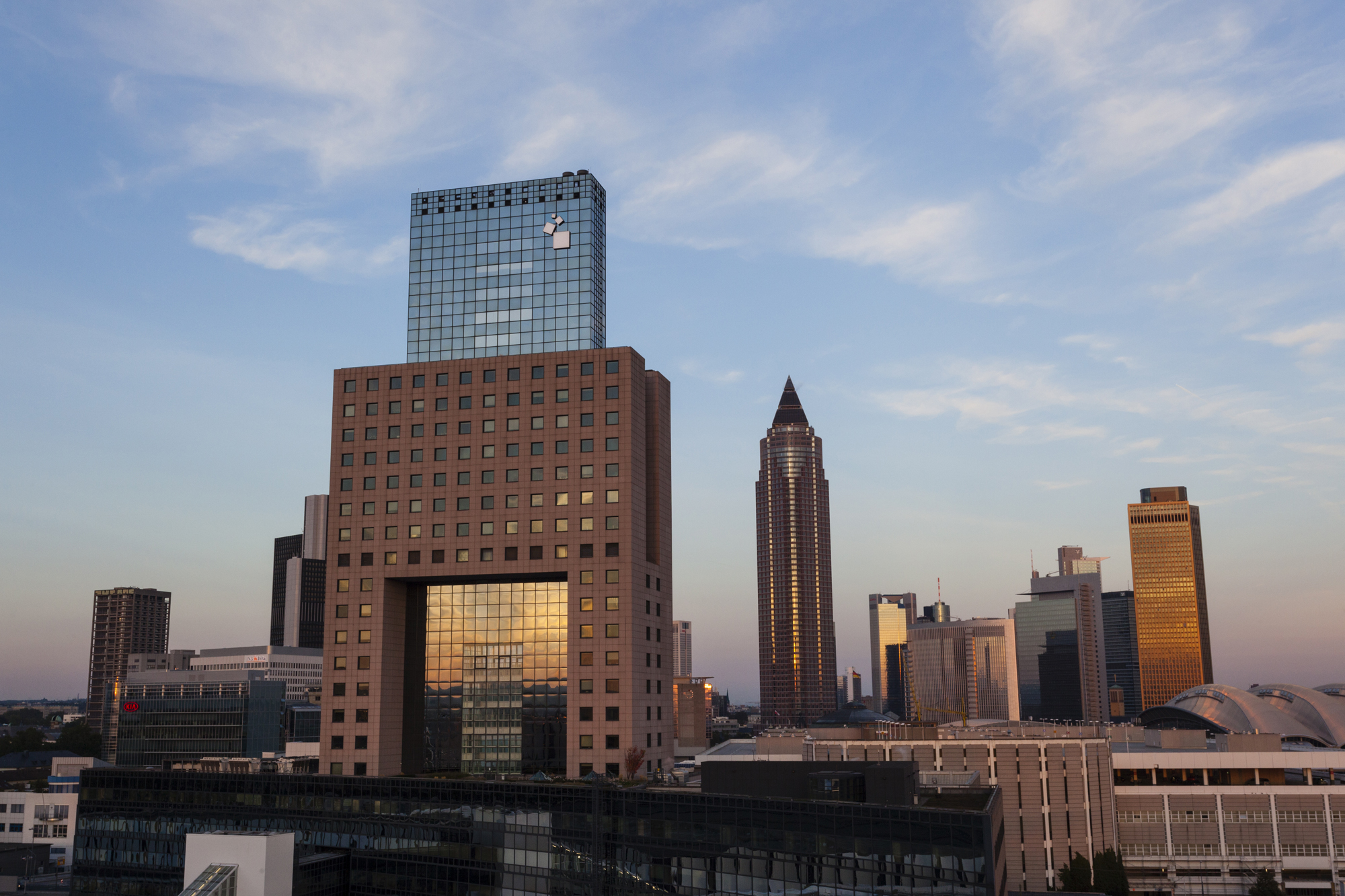 Frankfurt plays host to the world. From guesthouses to luxury hotel suites, the right accommodation for any guest can be found here. with a total of 5,000 beds within a 15-minute walking distance of Messe Frankfurt.
Information for your barrier-free trade fair visit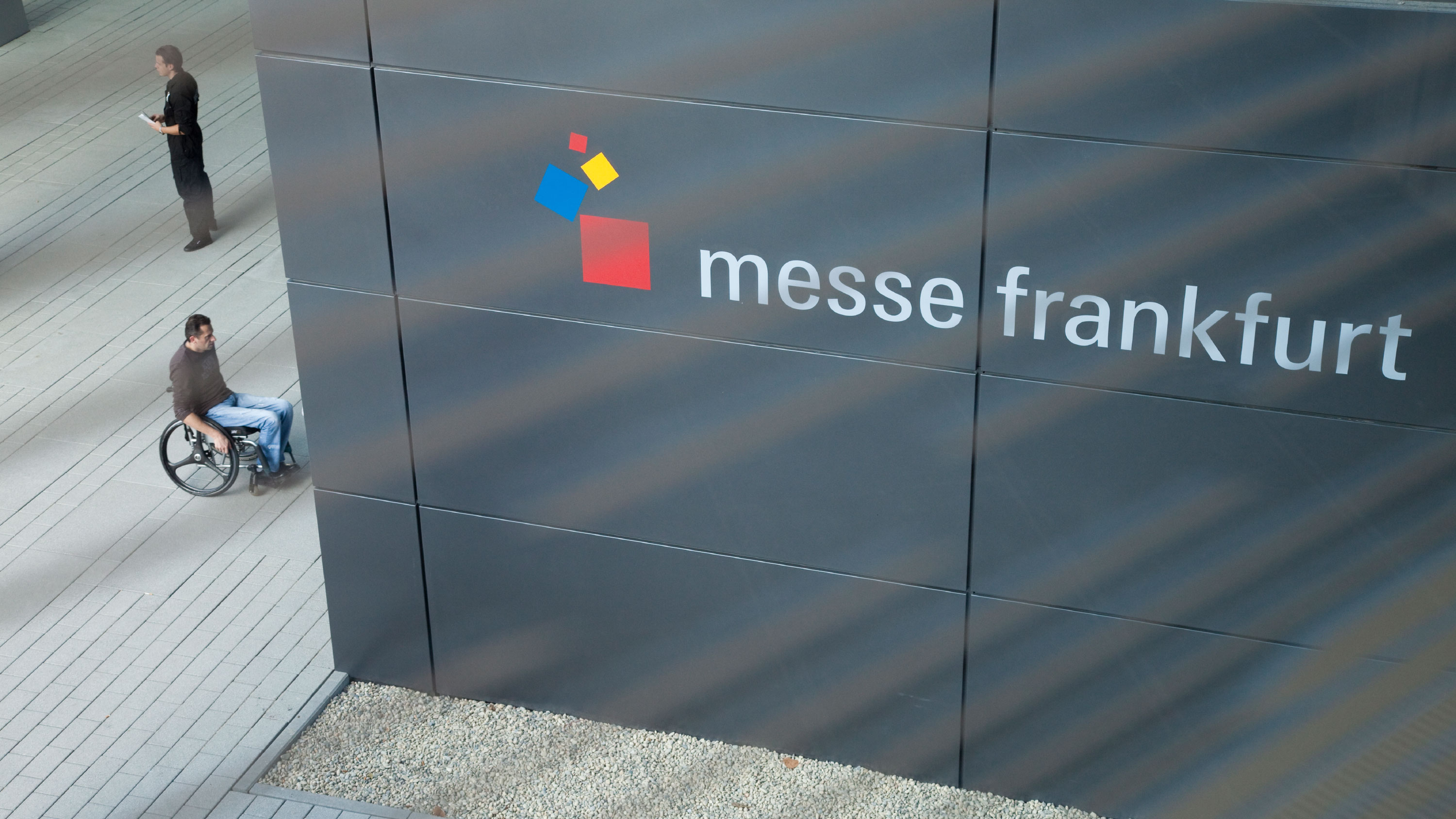 For your questions, suggestions or tips, our information hotline for people with disabilities is always at your disposal.
Phone + 49 69 75 75-69 99
barrier-free@messefrankfurt.com
Parking spaces for mobility-impaired visitors are available all over the exhibition grounds.
People with severely impaired mobility are requested not to go to the Rebstock multi-storey car park but rather to the North Gate (Tor Nord), where service personnel will provide them with a suitable parking space on the exhibition grounds.
People with impaired mobility who do not have a corresponding disabled pass should contact our information helpline for people with disabilities beforehand.
People accompanying disabled visitors
If you require someone to accompany you during your trade fair visit, he/she will be granted free admission upon presentation of your disability pass.
During trade fairs, you have the option of borrowing wheelchairs and scooters for a deposit of EUR 50 from the Operation & Security Center (OSC) in hall 4 and in the clinic in hall 8.0.
Advance reservation by phone
Phone +49 69 75 75-65 00 / OSC hall 4,
Phone +49 69 75 75-65 02 / hall 8.0
All of the sanitation facilities for disabled people throughout the exhibition grounds have been equipped with European disabled toilet locks. This service is provided at around 6,700 locations throughout Europe. If you do not yet have this key, please contact our hall personnel, who will be happy to unlock the WC for you.
Acquiring European disabled toilet keys
If you are entitled to a European disabled toilet key and would like to obtain one, there are two ways you can do so:

During larger trade fair events, you can purchase this key from Messe Frankfurt's Business Center (Torhaus, Level 3). Our information helpline for people with disabilities will be happy to provide you with more information.
Information hotline for disabled visitors
Telephone +49 69 75 75-69 99
disabled-info@messefrankfurt.com

During times when trade fairs are not taking place, you can obtain European disabled toilet keys from disabled organisation CBF in Darmstadt, which can dispatch them to addresses in Germany or abroad. 

CBF contact information
Telephone +49 61 51-81 220
info@cbf-darmstadt.de