E-mobility, alternative fuels, connectivity, AI in cars, digital transformation – present your forward-looking solutions and concepts in an innovative environment. The Innovation4Mobility expert forum, consisting of a stage and networking lounge, in Hall 3.0 is the central contact point for innovative topics at Automechanika and, in addition to knowledge transfer, offers networking opportunities.
In the Innovation4Mobility area you will meet leading experts who are shaping the mobility of tomorrow. Innovative solutions and concepts for future mobility will be presented and discussed in top-class lectures and panels in cooperation with the most important players. Networking and exchange between the different players – companies, start-ups, politics and research – is the focus.
Programme
The high-class expert forum invites experts to speak about the latest developments and technical solutions for climate-neutral mobility as well as on the topics of connectivity, AI and digitalisation. The stage programme will be accompanied by selected show cases.
The Remanufacturing Day by APRA will focus on current trends in the circular economy and remanufacturing.
Exhibition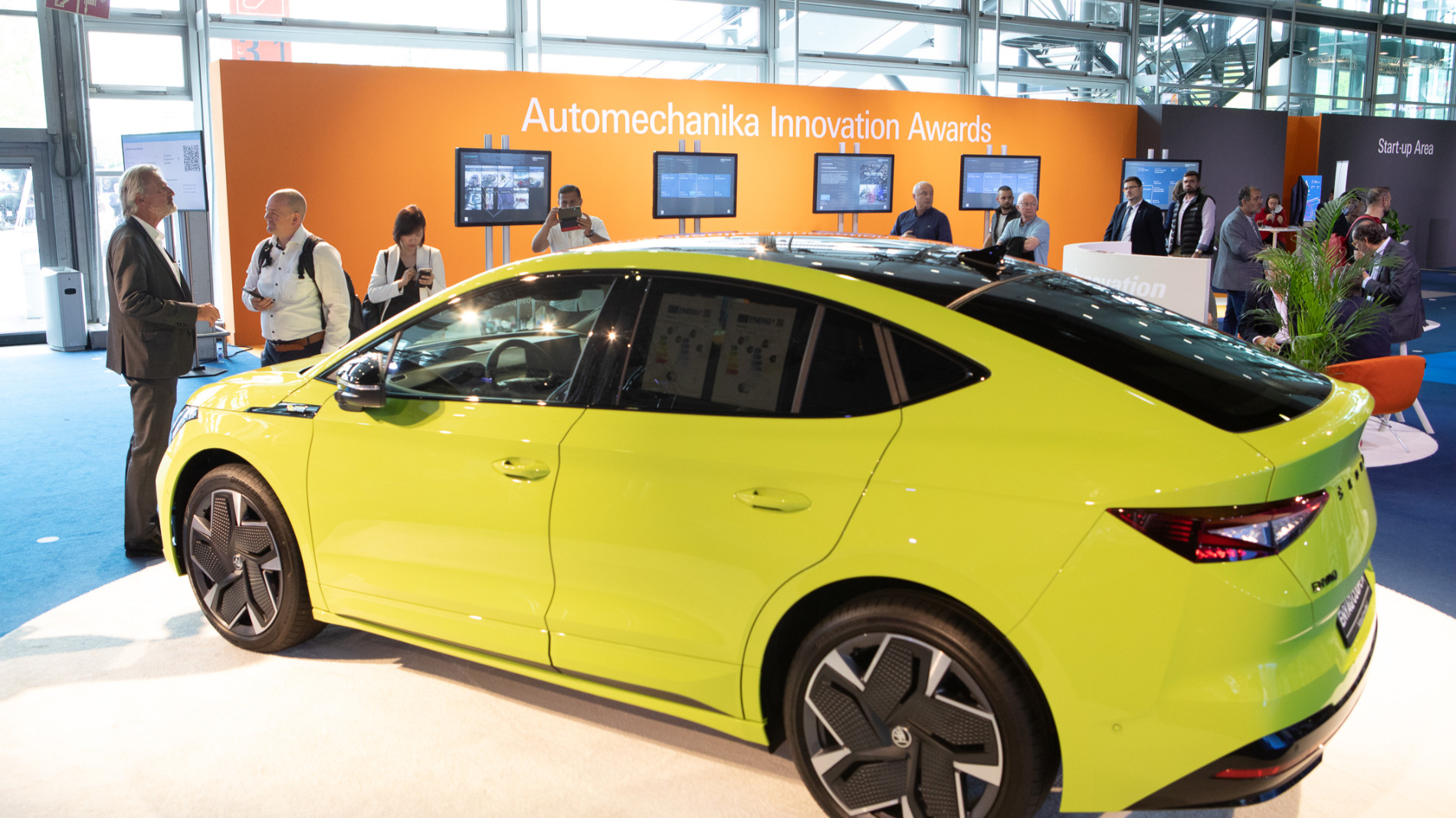 Companies, start-ups and universities will present their innovative solutions and concepts directly adjacent to the stage and the Networking Lounge. Further innovative highlights can be discovered in the neighbouring Automechanika Innovation Awards area and in the Future Mobility Park, which is located directly in front of Hall 3 on the Agora outdoor area.
Networking Lounge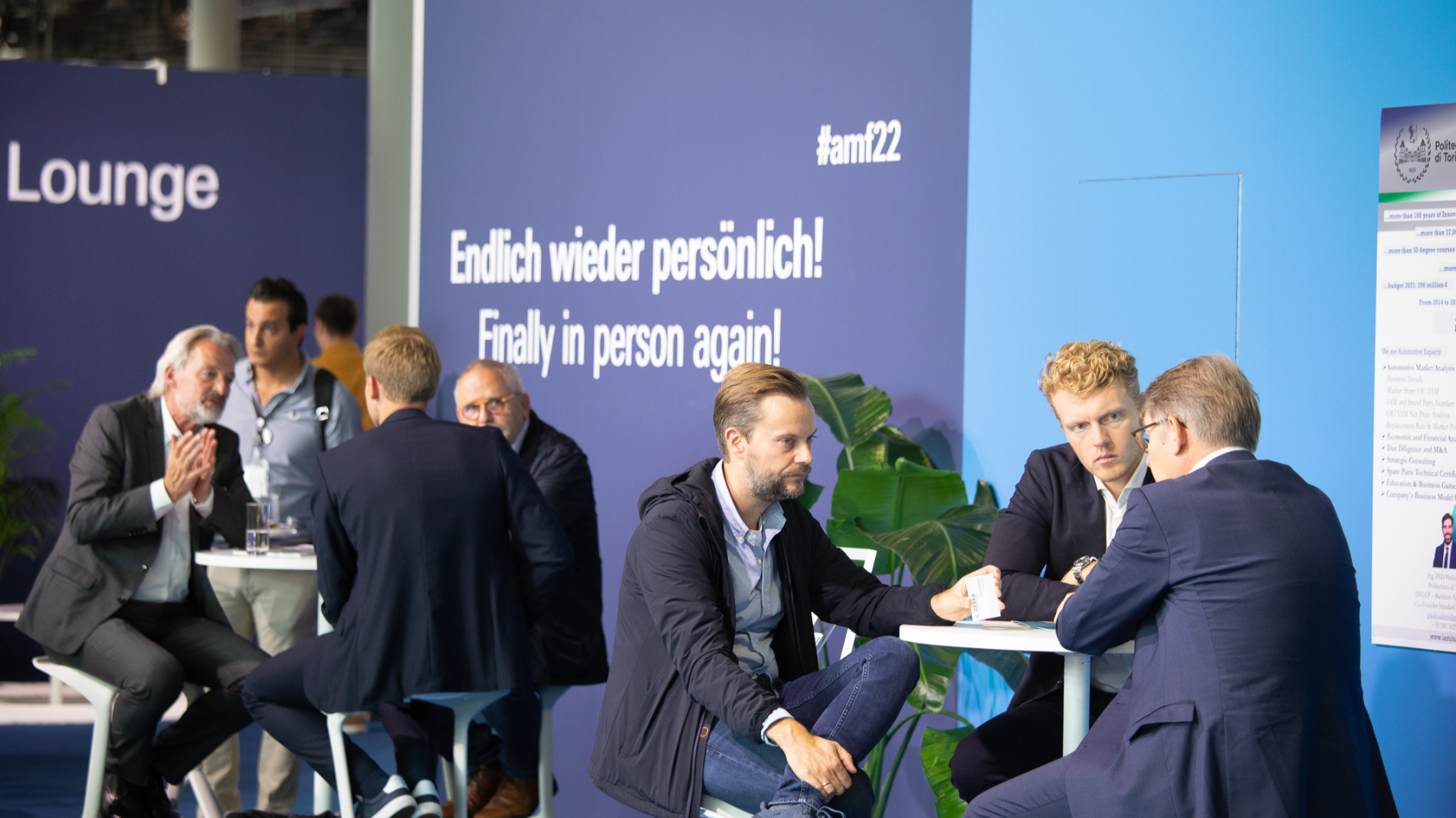 The adjacent Networking Lounge offers the opportunity to get to know other participants and to deepen discussions in a relaxed atmosphere. It is the central contact point and meeting place for international players from industry, science, trade and politics.
Do you want to participate in Innovation4Mobility?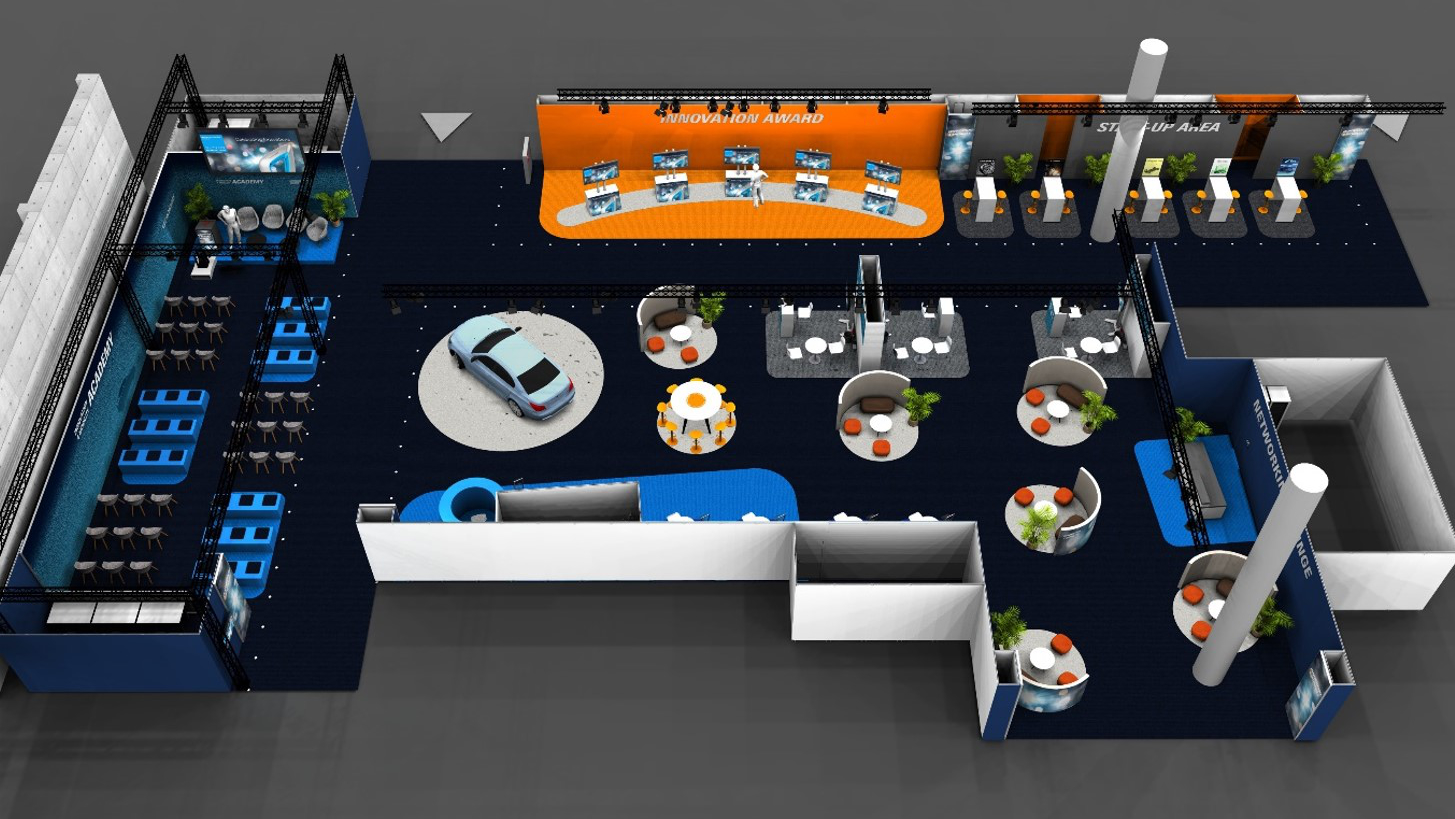 Present your sustainable solution on a pop-up stand directly connected to the stage and networking lounge.
The area is centrally located in the exhibition centre, in the entrance area of Hall 3 and with direct access to the Agora outdoor area.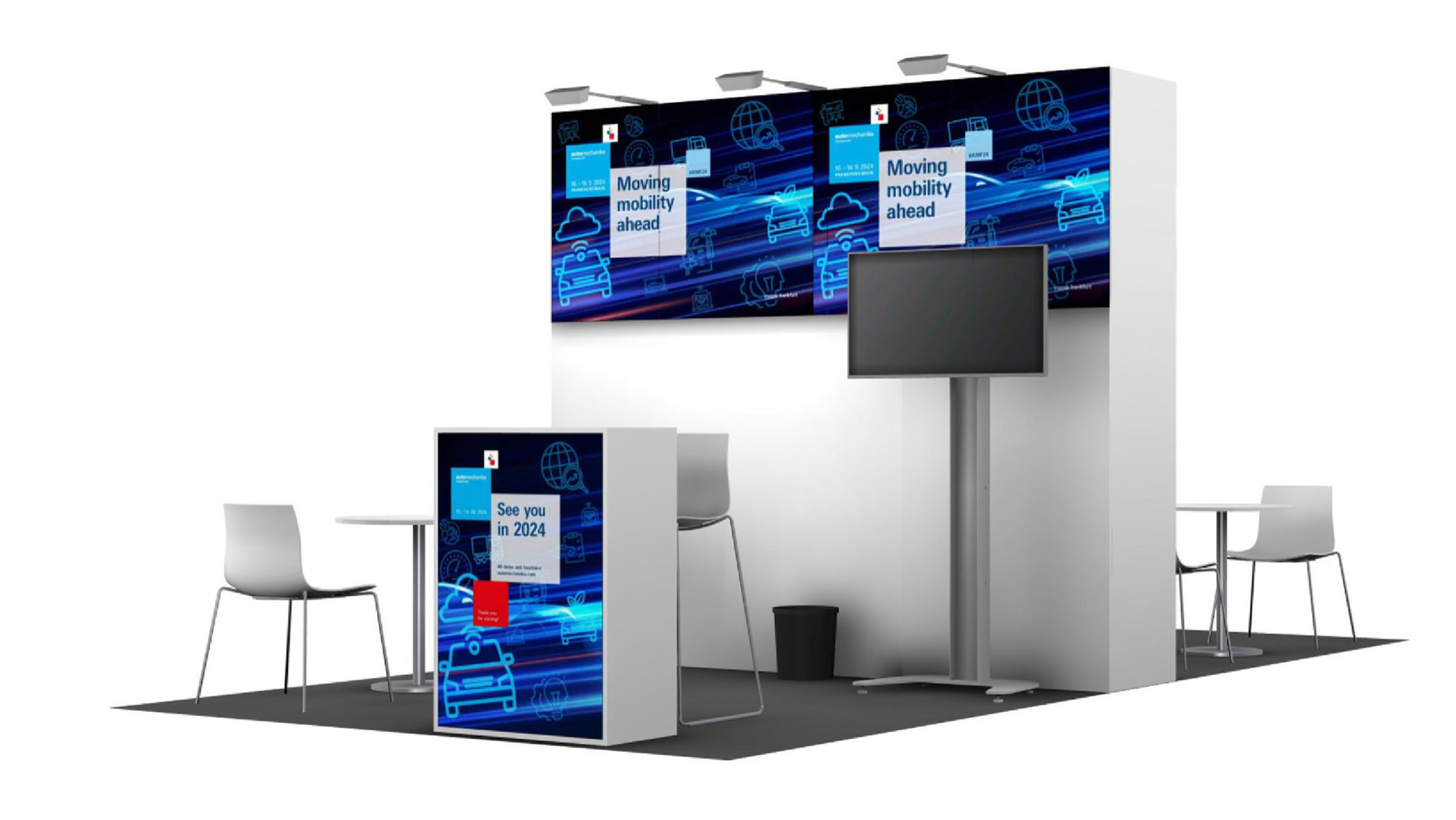 Complete stand of 9 sqm
Standard booth package price: 5.900 €/ 9 sqm
(plus 985.00 € Media package, 3,50 €/sqm environmental and 0,60 €/sqm AUMA fee)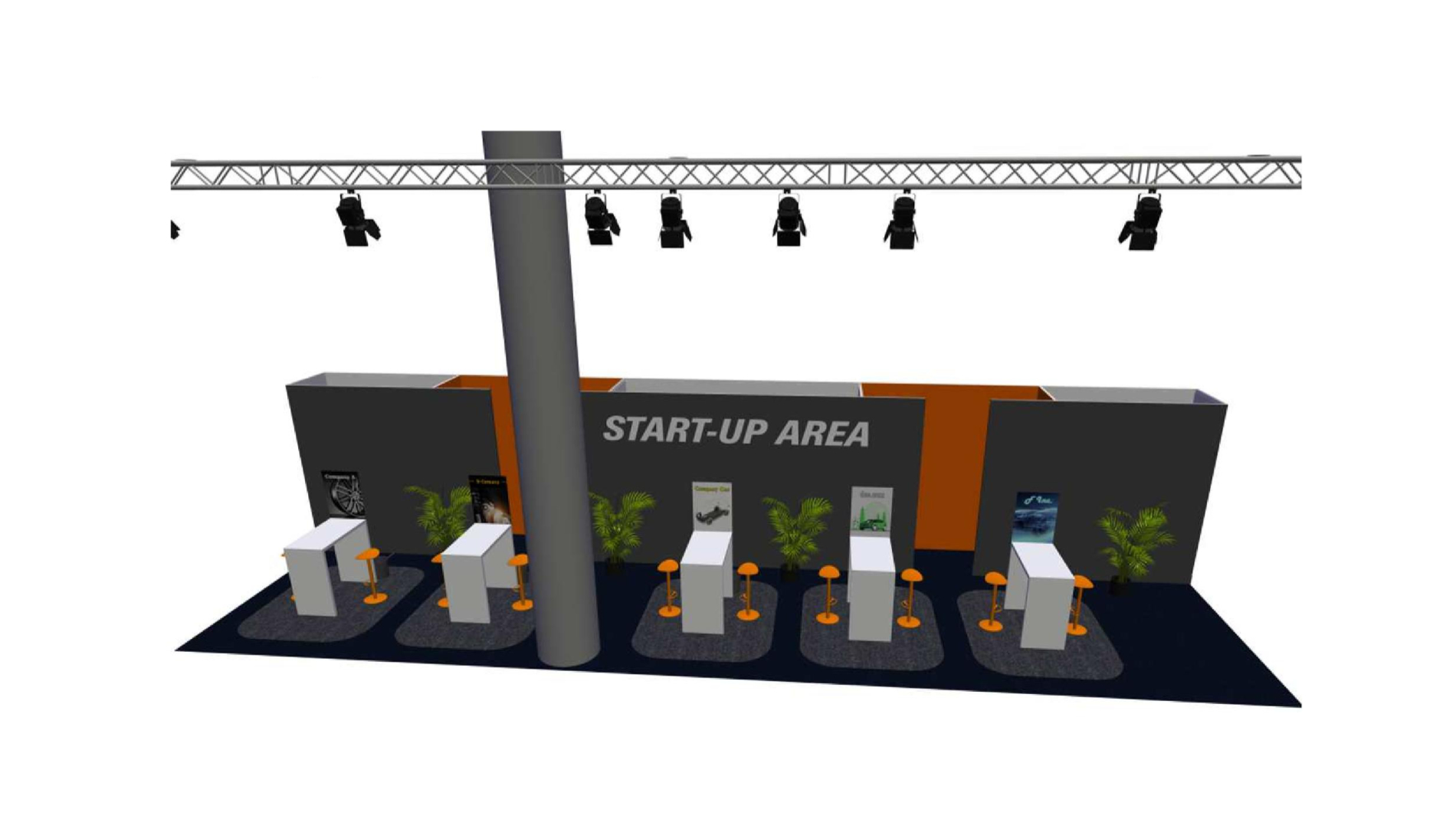 Booking of a complete stand of 6 sqm for start-ups in the vicinity of the Innovation4Mobility area.
Standard booth package price : 1.600,00 €plus 985,00 € Media Package (obligatory)
(Nett price exklusive 3,50 €/sqm enviromental and 0,60 €/sqm AUMA-fee)
Start-ups are legally independent young innovative companies that
meet the respective applicable EU definition of a small enterprise (less than 50 employees and annual balance sheet total or annual turnover not exceeding ten million euros)
and are less than ten years old.
Furthermore, the companies must have newly developed or significantly improved products, processes and services.
Present your brand as an innovation driver at the leading international automotive trade fair. As an Areal Host, you will reach a high-calibre audience with important decision-makers from the industry. In addition, your appearance will be accompanied by comprehensive communication on all Automechanika Frankfurt channels.

The following options are available:

Onsite
Pop-up stand 9sqm/ 18sqm at the I4M area
Exclusive area branding
Logo on onsite graphics
Intermission film on the lecture stage
Panel slot on I4M stage
2 seats CEO-Breakfast
2 VIP parking spaces
Host of an exclusive reception on the networking area
250 visitor vouchers (season ticket for all five days of the fair)
Marketing and Communication
Brand name exclusively mentioned in area title (I4M hosted by xxx)
Topic special in Automechanika newsletter & visitor mailing
Topic highlight as part of the international press relations for Automechanika Frankfurt 2024
Presentation via the Automechanika social media channels
Interview on the Automechanika website
Logo integration in I4M communication (printed and online)
Logo integration on the website
Mention in the official trade fair program and event calendar online
Are you interested?
Then please contact Philipp von Westerholt by phone +49 69 75 75-64 42 or by e-mail philipp.von.westerholt@messefrankfurt.com.
Review 2022:
1,500 participants, 5 panels, 37 lectures
Participating companies 2022