Automechanika Frankfurt has much to offer, from the new products of more than 4,800 exhibiting companies to technical lectures, networking events, training sessions, presentations, competitions and evening events.
Automechanika Academy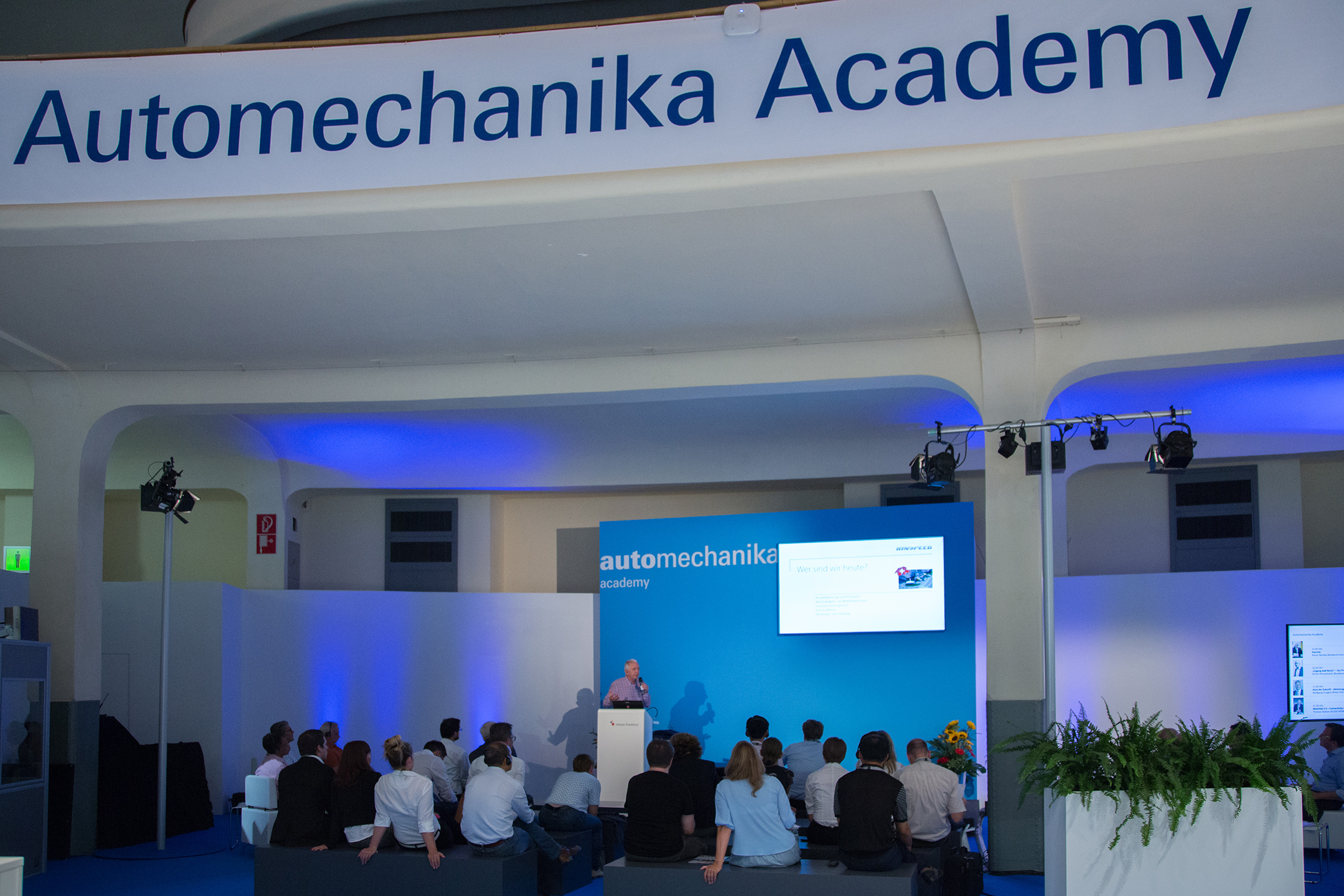 Prominent experts from the automotive industry present current, sector-related themes
Mobility of the future, caravan exterior skin repair, alternative drives, connected mobility, virtual worlds in the automotive industry, operational profitability and much more - Automechanika Frankfurt offers a large and thematically wide-ranging lecture programme. A short lecture format allows around 50 prominent, international experts to speak on a wide range of exciting topics.
Participation in all Automechanika Academy lectures is free.
Education and training
For both today's and tomorrow's generation of automotive professionals Automechanika Frankfurt offers a wide range of information events, technical lectures, training sessions and accredited workshops throughout every day of the trade fair.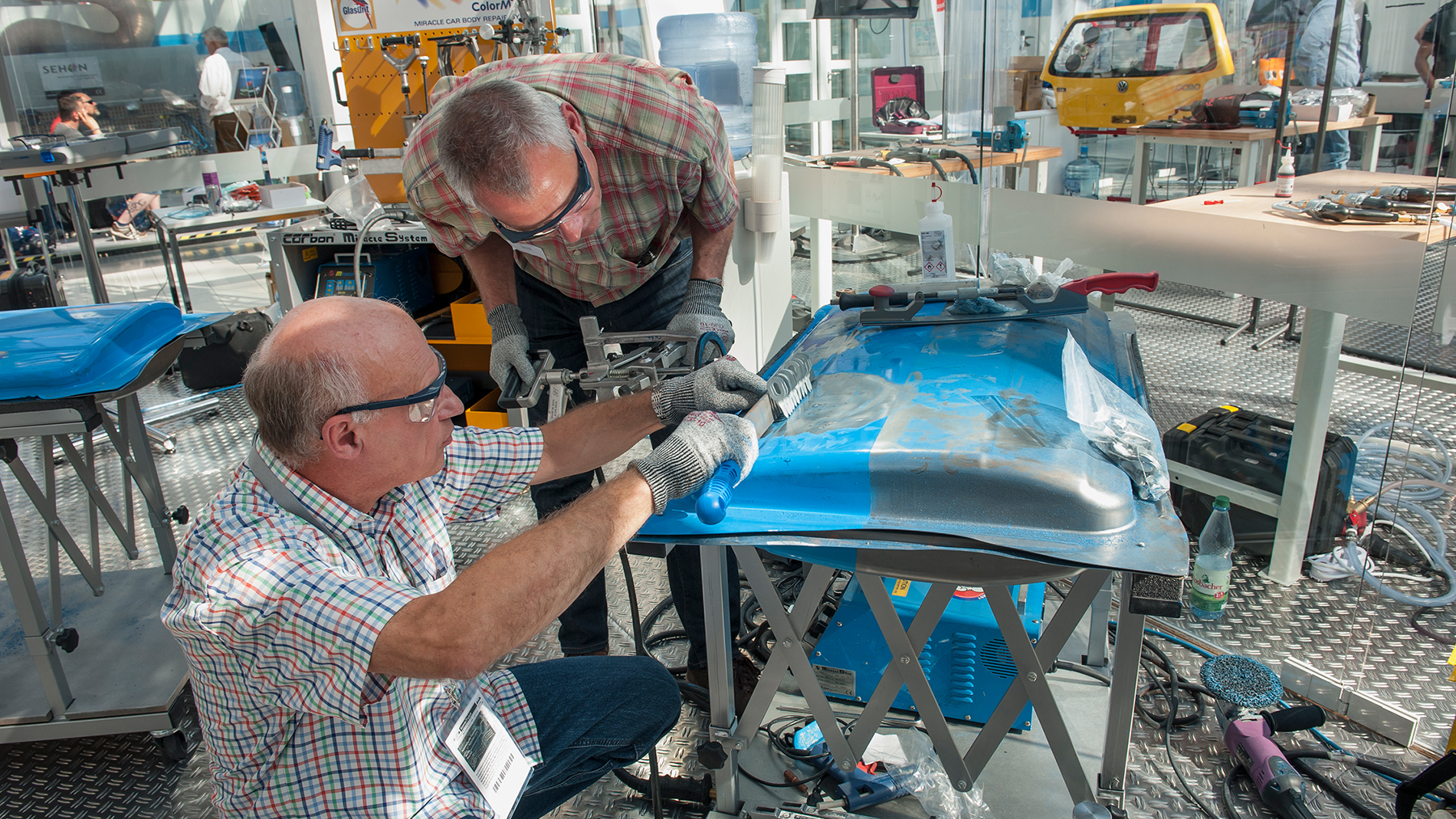 For today's professionals
Working together with leading companies and associations, Automechanika Frankfurt organises accredited training sessions, such as in the field of dealing with collision damage claims and repair. With pre-registration participation is free.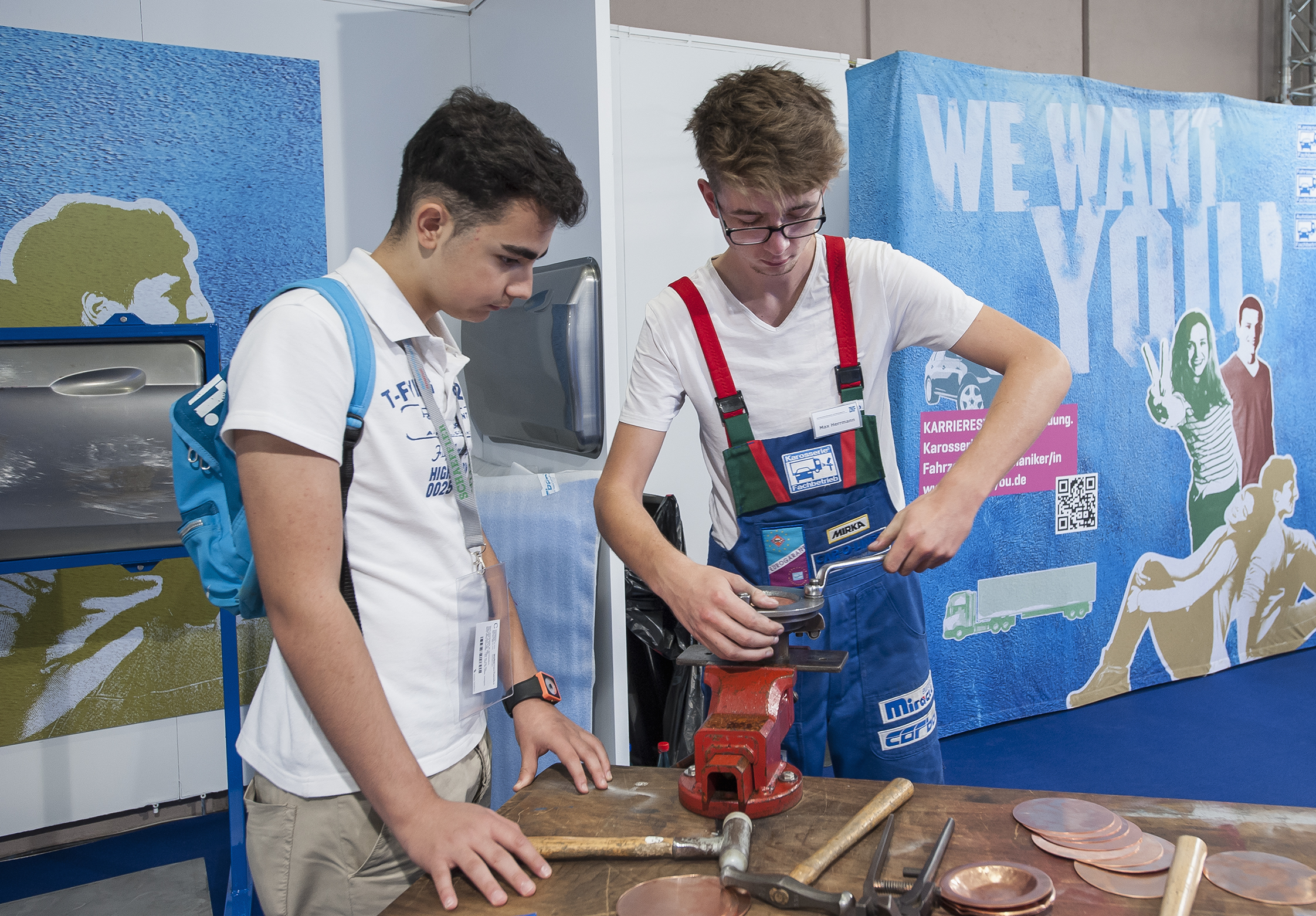 For newcomers
If you are interested in a career in the automotive industry, then Automechanika Frankfurt is exactly the place for you. As the leading trade fair for the automotive aftermarket, Automechanika Frankfurt provides you with information about different career paths and invites you to get hands-on car experience. It is an ideal destination for a school class trip!
Tomorrow's Service & Mobility
At Automechanika the Festhalle will become a hotspot for innovation, with prominent manufacturers and suppliers presenting their solutions and products on the themes of digitalisation, alternative drives, autonomous driving and new mobility services.
Centre stage is the vision of the workshop of the future – in direct contrast to a traditional repair shop. Diagnostic and repair processes are seeing rapid change as new business models are revealed. Other highlights include the exhibition featuring the acclaimed: Automechanika Innovation Awards in addition to lectures and panel discussions held under the umbrella of the Automechanika Academy.
Start-ups: Mini-Pitches
At Automechanika various start-ups present their innovative ideas for topics such as tyres (REIFEN), Classic Cars, Car Wash and Tomorrow's Service and Mobility. Young companies are digital natives and quite often quicker and more pragmatic than well-established businesses. Industry key players value those skills and work closely with start-ups. At Automechanika entrepreneurs present their ideas in mini pitches and connect with potential partners.
Halle 12.0
Car Wash (12 and 13 September 2018)
Halle 12.1
Classic Cars (12 September 2018)
REIFEN (13 September 2018)
Festhalle
Tomorrow's Service and Mobility (13 September 2018)
German Sound Quality Finals
On 15 September 2018 Automechanika is playing host to the hotly contested competition for the best vehicle sound system in Germany. This year's show will offer amazing sound experiences ranging from discreetly integrated high-end sound systems to supercharged bass speakers for those who really love it loud. The fourth CarMediaWorld at Automechanika will be featuring high fidelity sound systems, intelligent networking and digitisation in vehicles. Specialists and their automotive customers will encounter a tremendous variety of audio equipment, versatile products and system solutions in as many as 70 vehicles that are intended especially for cars that are already travelling our roads.  
15 September 2018 from 9 hrs, Agora