Automechanika Frankfurt has much to offer, from the new products of more than 4,800 exhibiting companies to technical lectures, networking events, training sessions, presentations, competitions and evening events.
Automechanika Academy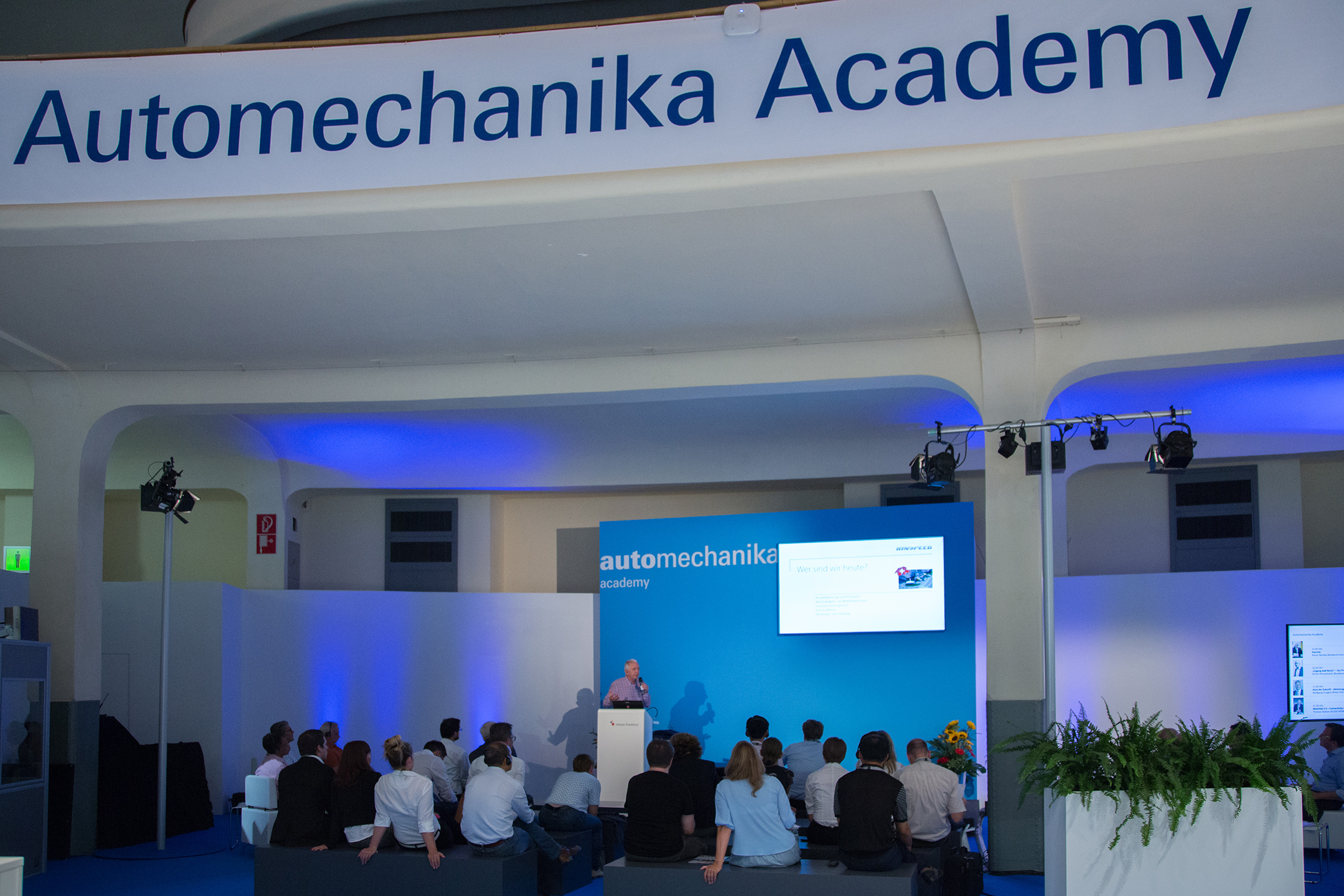 Prominent experts from the automotive industry present current, sector-related themes
Mobility of the future, caravan exterior skin repair, alternative drives, connected mobility, virtual worlds in the automotive industry, operational profitability and much more - Automechanika Frankfurt offers a large and thematically wide-ranging lecture programme. A short lecture format allows around 50 prominent, international experts to speak on a wide range of exciting topics.
Participation in all Automechanika Academy lectures is free.
25th anniversary of Automechanika Frankfurt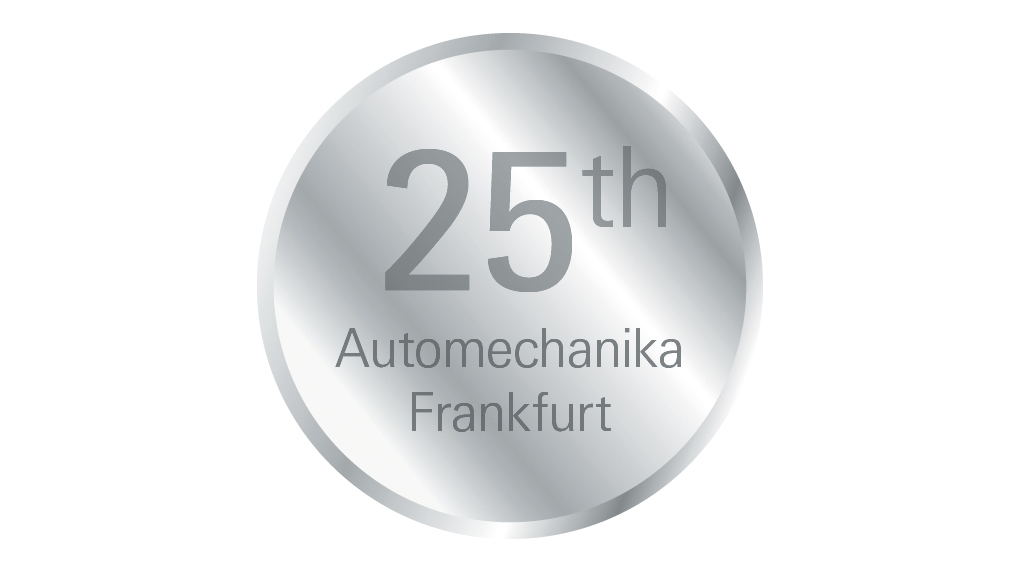 From 11 to 15 September 2018 Automechanika Frankfurt will celebrate its 25th anniversary. Since 1971 the trade fair has been the place where industry, dealers and workshops meet. For its 25th anniversary the organisers of Automechanika are bringing out an anniversary magazine providing insights into the history of the trade fair, from its beginnings through the first Automechanika events overseas to becoming the leading trade fair brand worldwide with 17 events in 15 countries.
Education and training
For both today's and tomorrow's generation of automotive professionals Automechanika Frankfurt offers a wide range of information events, technical lectures, training sessions and accredited workshops throughout every day of the trade fair.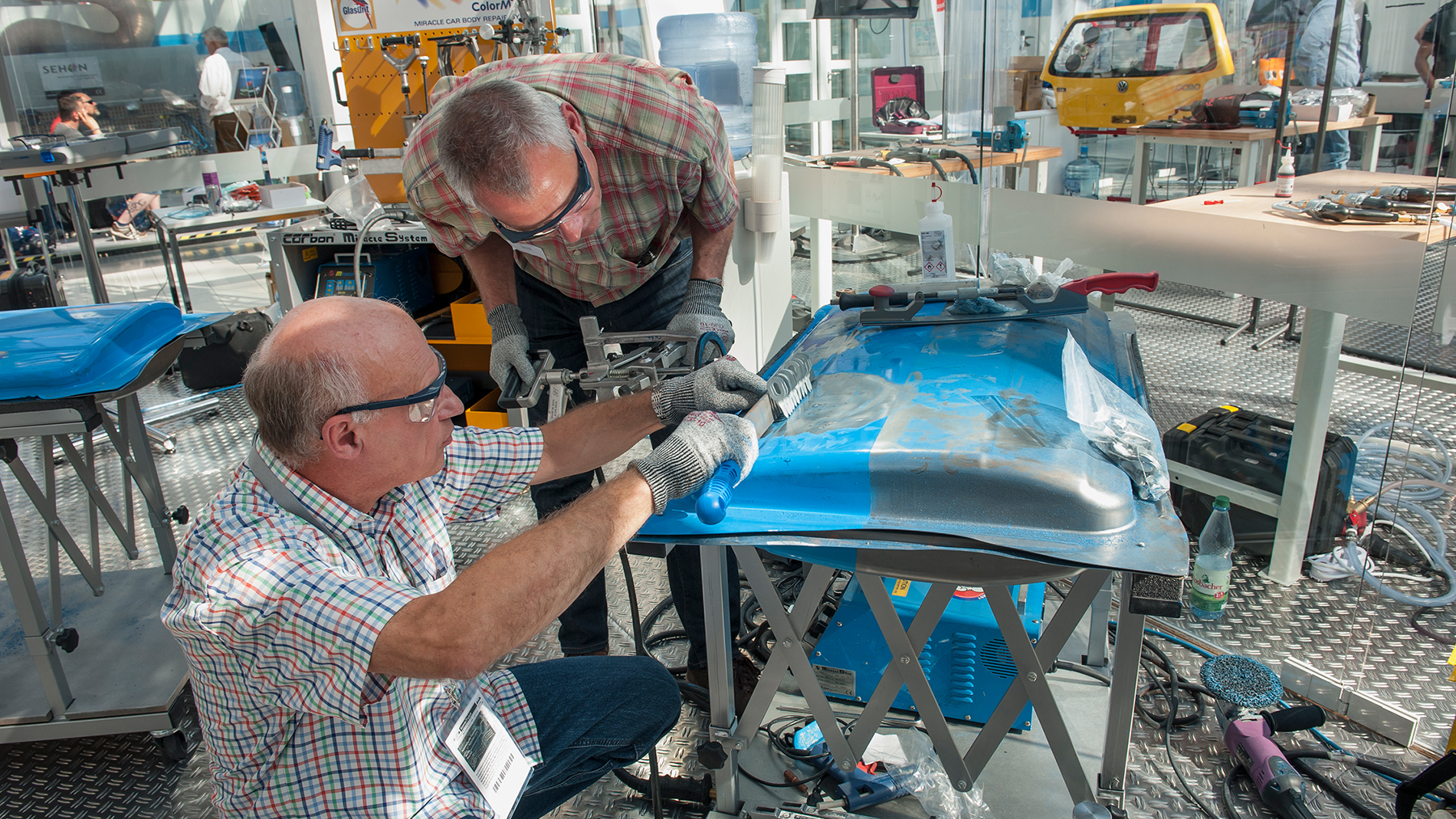 For today's professionals
Working together with leading companies and associations, Automechanika Frankfurt organises accredited training sessions, such as in the field of dealing with collision damage claims and repair. With pre-registration participation is free.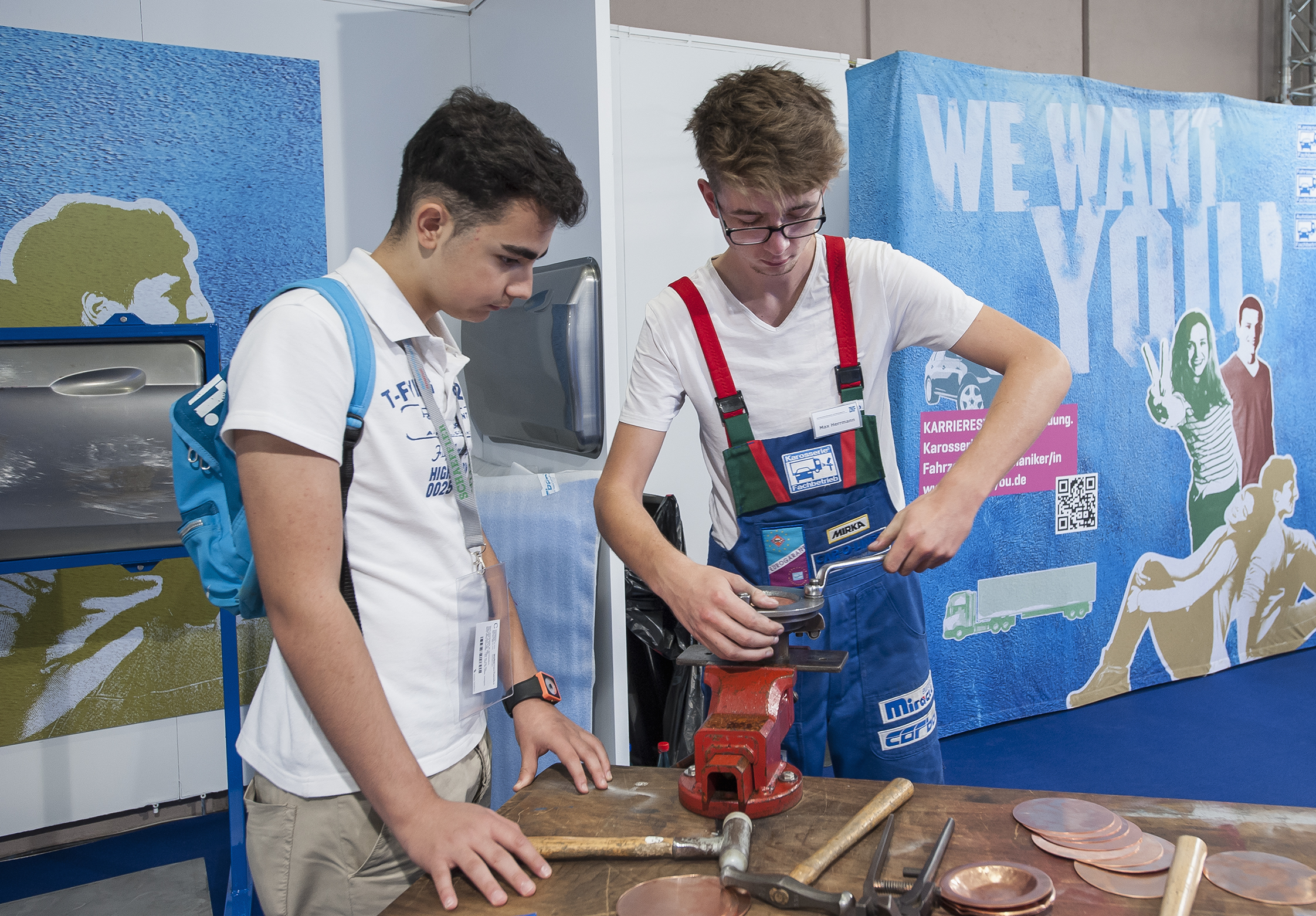 For newcomers
If you are interested in a career in the automotive industry, then Automechanika Frankfurt is exactly the place for you. As the leading trade fair for the automotive aftermarket, Automechanika Frankfurt provides you with information about different career paths and invites you to get hands-on car experience. It is an ideal destination for a school class trip!
Automechanika Innovation Award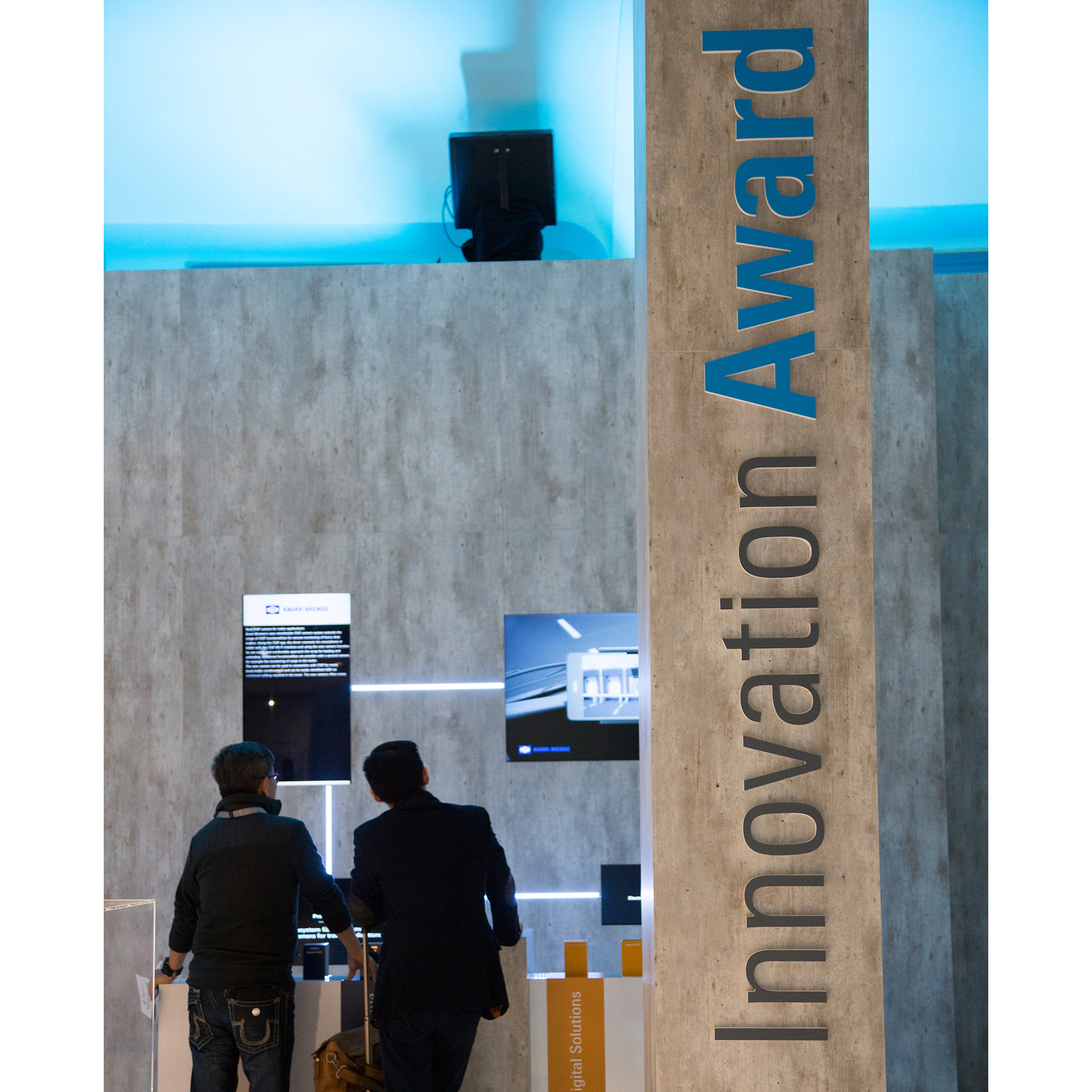 Innovations are at home at Automechanika Frankfurt. An independent jury of renowned experts awards especially forward-thinking products and solutions with the Automechanika Innovation Award. The award is presented in eight categories during the opening ceremony of the trade fair. The prize-winners' innovations are all on display at the Festhalle Frankfurt.
The entries are being evaluated in accordance with the criteria of innovative content, economic efficiency, user benefit, aftermarket relevance, safety and quality as well as sustainability and their contribution to environmental protection.
Please note: Applying for the 2018 awards will soon be possible here.
Tomorrow's Service & Mobility
At Automechanika the Festhalle will become a hotspot for innovation, with prominent manufacturers and suppliers presenting their solutions and products on the themes of digitalisation, alternative drives, autonomous driving and new mobility services.
Centre stage is the vision of the workshop of the future – in direct contrast to a traditional repair shop. Diagnostic and repair processes are seeing rapid change as new business models are revealed. Other highlights include the exhibition featuring the acclaimed: Automechanika Innovation Awards in addition to lectures and panel discussions held under the umbrella of the Automechanika Academy.