The car detailing market offers enormous opportunities, as it is growing from year to year. The reason is the increasing sales of passenger cars worldwide and thus the growing need to maintain the interior and exterior. Another driver is innovation - such as the gantry car wash from a German manufacturer, which does not require an additional feed pump for brush watering. Hall 12 will be the meeting place for suppliers in this fast-growing sector in 2024.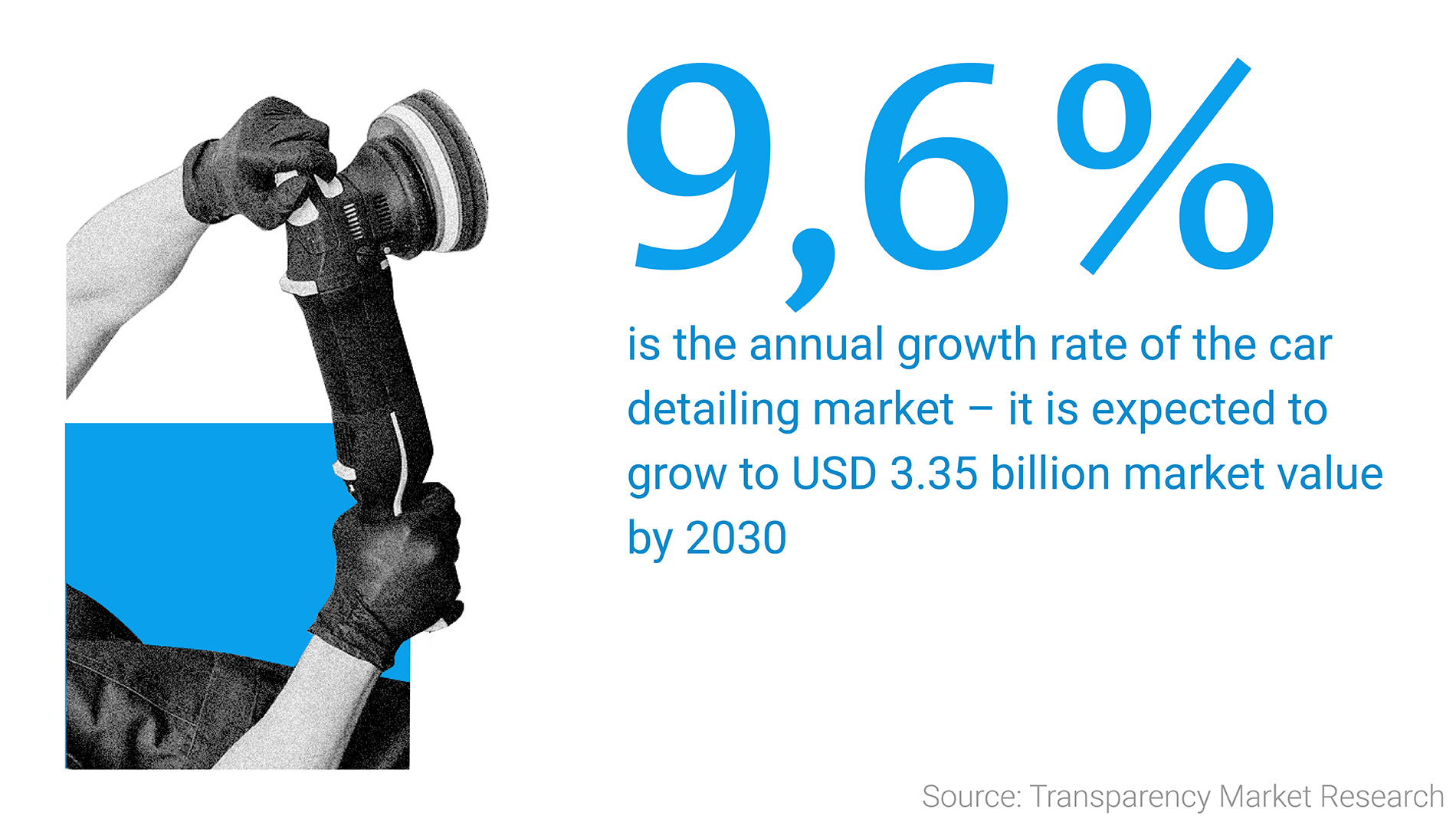 The most lucrative and largest market for car detailing services is in the Asia-Pacific region. External car valeting has the highest demand in North America, where the demand for a neat appearance of the car and a top hygienic interior is the highest. However, with the COVID 19 pandemic, the need for car hygiene has increased in many countries. The Middle East and Africa are larger markets than South America, for example, although there is a higher demand for luxury cars and customised cars. The majority of players in the market are focusing on new technologies and more customised solutions, but also on acquisitions and mergers.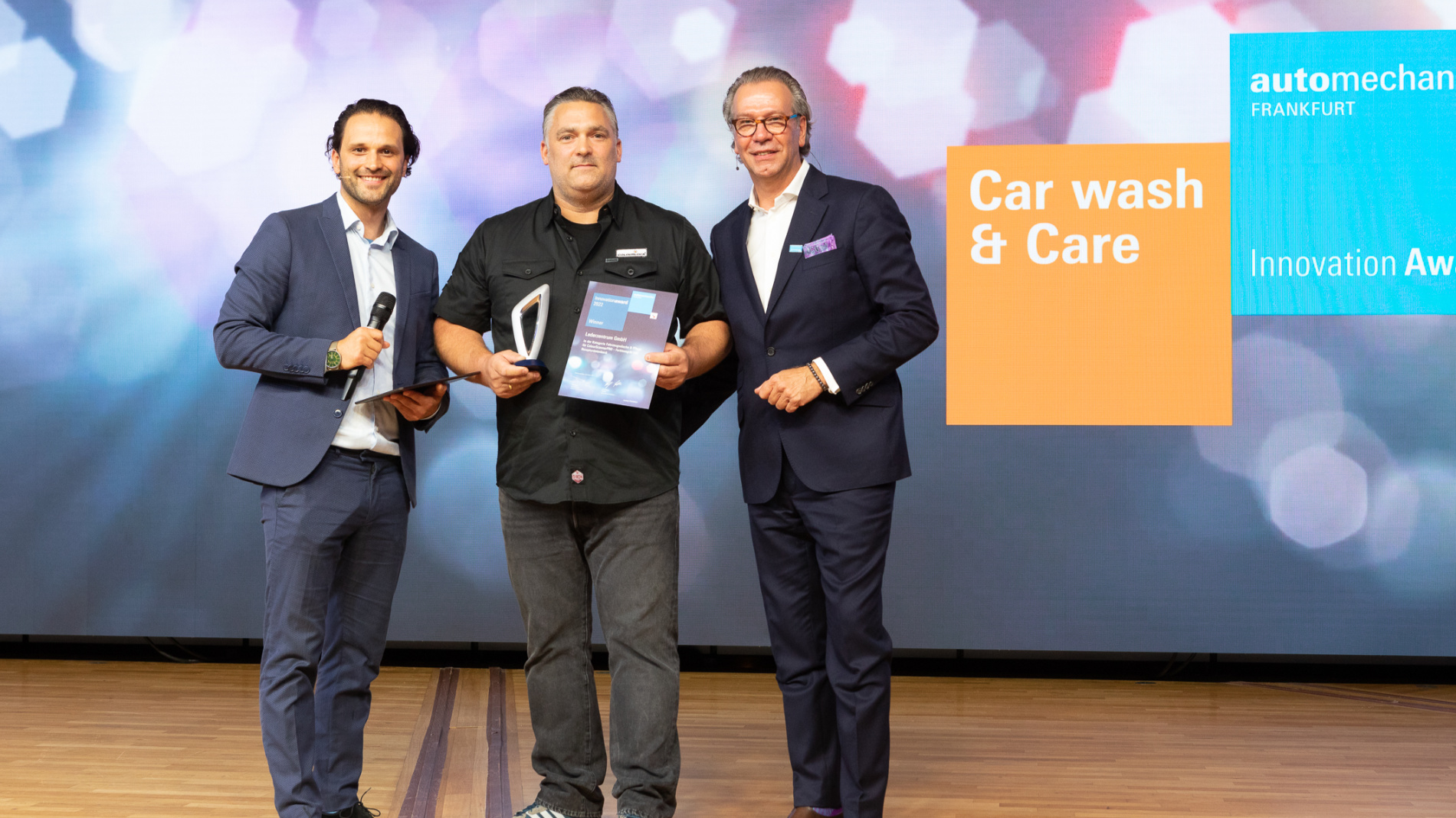 Lars Pickardt from the Leather Centre, winner of the Innovation Award in the Car Wash & Care category:
"As the winner of the Innovation Award at Automechanika Frankfurt last year, we proved that we are at the forefront of the industry. In 2024, Lederzentrum - Colourlock will again be on site and our customers can look forward to new innovations."
"We've been growing exponentially in the European market therefore we consider Automechanika Frankfurt an important show to strengthen our presence in the region. Automechanika is an excellent show where we can exhibit the new and innovative products that 3D Car Care is developing."
Interview with Rich March
DIY area planned with the themes Car Wash, Care & Detailing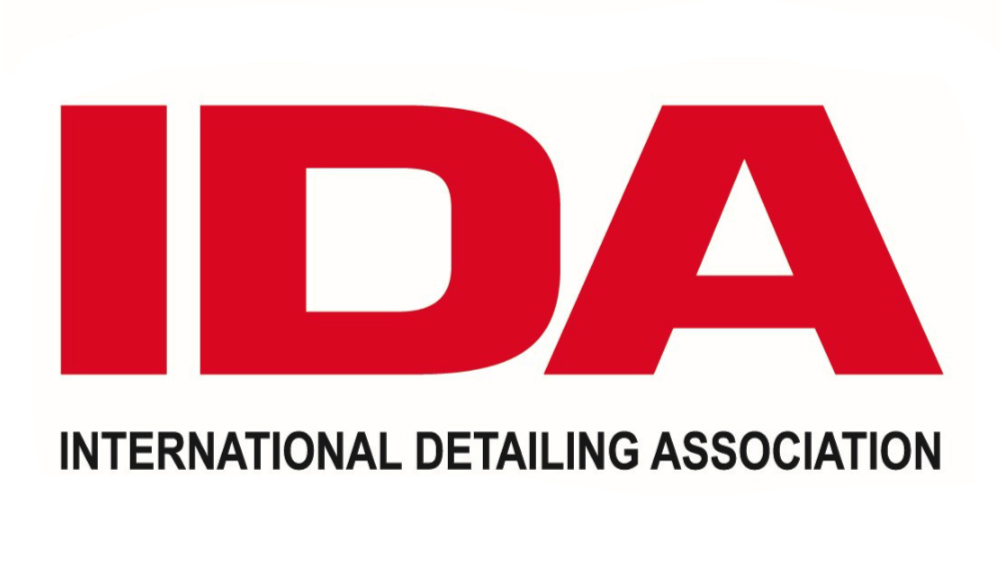 As at Automechanika Frankfurt 2022, there will be plenty of live demonstrations and the opportunity for certified further training at the fair in September 2024. Visitors can lend a hand themselves and try out innovative products. Well-known influencers, including the German "Autolackaffen", will again be on board as presenters, as will the International Detailing Association IDA.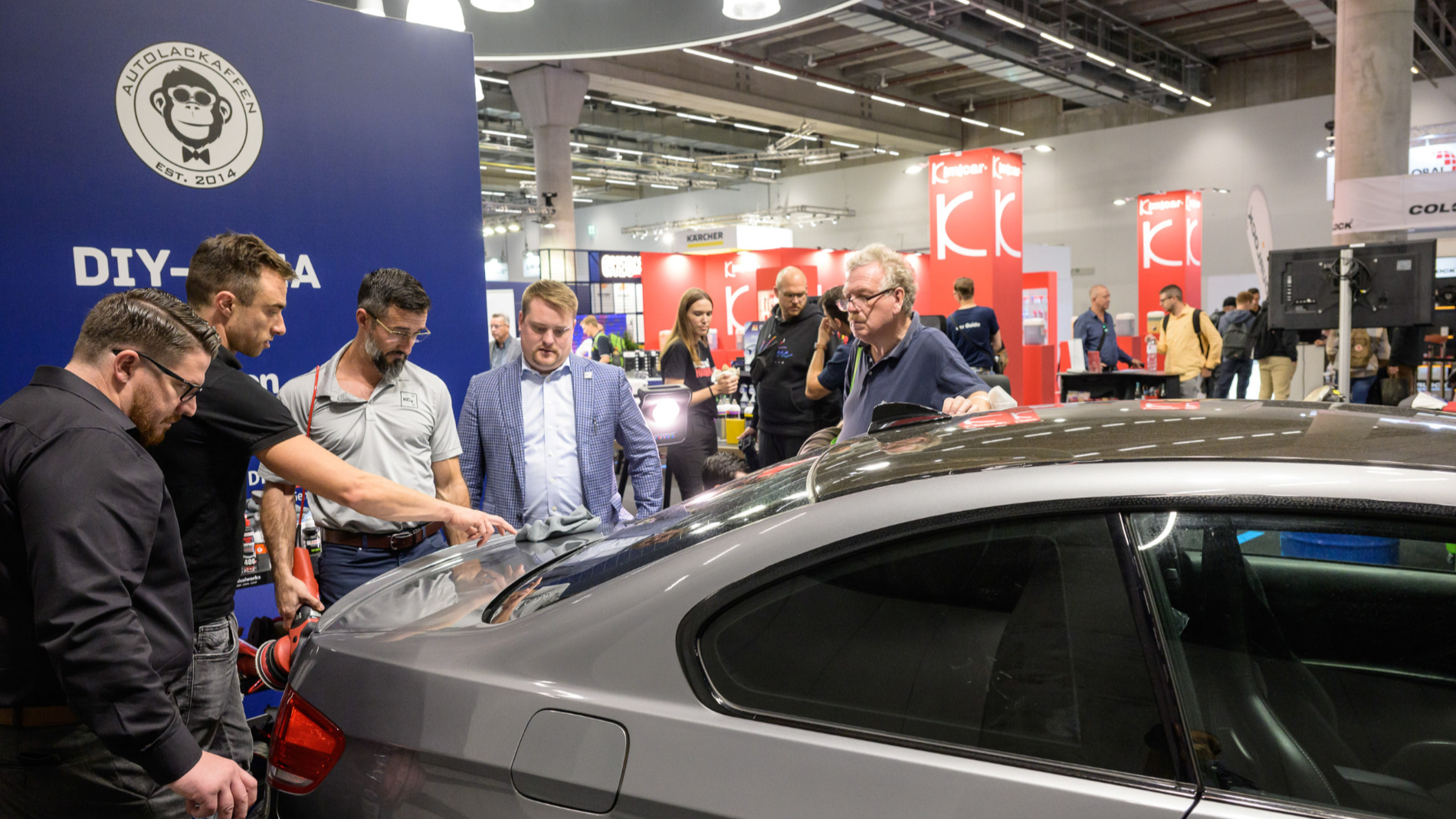 Next door, Automechanika Academy invites you to attend a lecture programme on the topics of Car Wash, Care & Detailing. One day will be devoted solely to the future of oil, lubricants and fuels.
| Stand rentals 2024* | Regular price** (from 4.7.2023) |
| --- | --- |
| 1 - side open | EUR 299,00*/ qm |
| 2 - side open | EUR 331,00*/ qm |
| 3 - side open | EUR 339,00*/ qm |
| 4 - side open | EUR 349,00*/ qm |
| Outdoor area | EUR 160,00*/ qm |
| 2-storey | EUR 160,00*/ qm |
* All prices plus 19% VAT (if applied), EUR 0.60 /m² AUMA-fee and EUR 3.50 /m² environmental fee.
** Price plus media package: price in the value of 985.00 EUR.

Download pricing table
You want to present your innovative products and solutions to the international trade audience?
Then register now as an exhibitor without obligation.