Automechanika Frankfurt is the world's leading trade fair for the automotive service industry. In 2018 the biennial trade fair will be celebrating its 25th anniversary with a host of new themes and REIFEN as a co-located show.
Automechanika Frankfurt is the most important trade fair for the automotive aftermarket and has been organised by Messe Frankfurt since 1971. Approx. 133,000 trade visitors from 170 countries came to the last event to see the latest developments on offer from 4,843 exhibitors.
The trade fair takes place every two years, alternating with the IAA, and will be celebrating its 25th anniversary in 2018. The 25th Automechanika Frankfurt from 11 to 15 September 2018 will include new themes such as Classic Cars and REIFEN, which will be held simultaneously in the new Hall 12 as a co-located show for the first time.
Automechanika Frankfurt is where you need to be
Industry meeting place: Automechanika brings industry, retail and workshops together in one place. The last event drew 133,000 trade visitors from 170 countries.
At the heart of the action: The City of Frankfurt enjoys excellent transport connections by road, rail and air, and Messe Frankfurt is centrally located in the heart of Frankfurt.
Large yet accessible: More than 4,800 exhibitors come here to showcase their latest developments. Thanks to the exhibition grounds' clear structure and visitor guidance systems, you'll have no trouble finding what you're looking for.
Two trade fairs – one date: REIFEN, an event that is familiar from Essen, will be taking place alongside Automechanika Frankfurt on the Frankfurt exhibition grounds for the first time.
Globally networked: Automechanika is an international hit that now takes place in 15 countries. Take advantage of Automechanika's international network and benefit from new contacts and markets.
This was Automechanika 2016
We have many impressions of products, events and encounters. Here you will find a selection of pictures of the Automechanika Frankfurt 2016.
Car to Car Communication - Das zentrale Thema auf der weltgrößten Leistungsschau für den Independent Aftermarket 2016 lautete "Tomorrow's Service & Mobility".
Virtual Reality - Tomorrow's service and mobility ist bei den Besuchern sehr gut angekommen.
Innovation Award - In acht Kategorien zeichneten wir auch 2016 wieder innovative und richtungsweisende Produkte aus.
Aus- und Weiterbildung - Auf der Automechanika Frankfurt gab es vom 13. bis zum 17. September 2016 wieder ein kostenloses Angebot zum Thema Aus- und Weiterbildung.
Truck Competence - In der Automechanika Frankfurt steckt jede Menge "Truck Competence"
Schadentalk - Bei dem vielbeachteten Branchenevent Schadentalk diskutierten führende Vertreter aus dem Unfallschadenmarkt über die Themen der Branche.
Mechanic Games - "Die ersten Mechanic Games, eine sportlich spaßige Challenge für Werkstattbesucher mit buntem Begleitprogramm fand regen Zuspruch an den letzten beiden Messetagen." - Thomas Fischer, Vorstand VREI
Connected Mobility - Um die digitalen Trends in der Automobilindustrie genauer zu diskutieren, hat die Messe Frankfurt die Roadshow "Connected Mobility" ins Leben gerufen.
Car Wash City - Das Who is who des Car Wash Business traf sich wieder in der 'Car Wash City'.
Multi Media and Infotainment - Fahrzeughersteller, Zulieferer und Start-ups präsentieren zukunftsweisende Produkte und Lösungen.
Virtual Reality Product Training
Camshaft
Lubrication
Breaking lights
Car HiFi
Car wash detail
Car Parts mobile
Vehicle configuration
ZDK Oldtimer / Youngtimer
Agora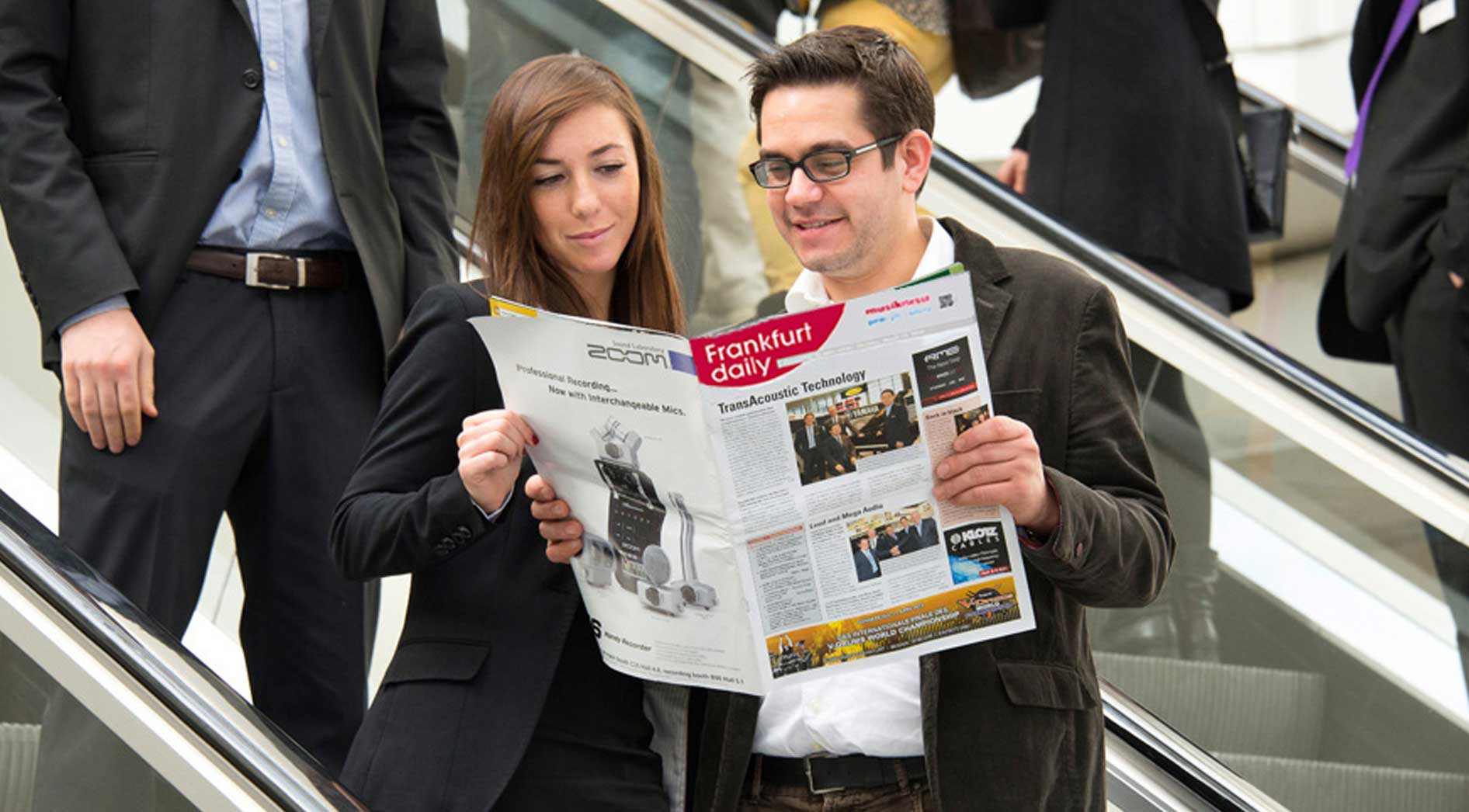 In the Frankfurt daily newspaper you can read about the latest product news, business insights, trends, highlights and special events of the fair.