Participants competed against the clock on the final day of the Automechanika Dubai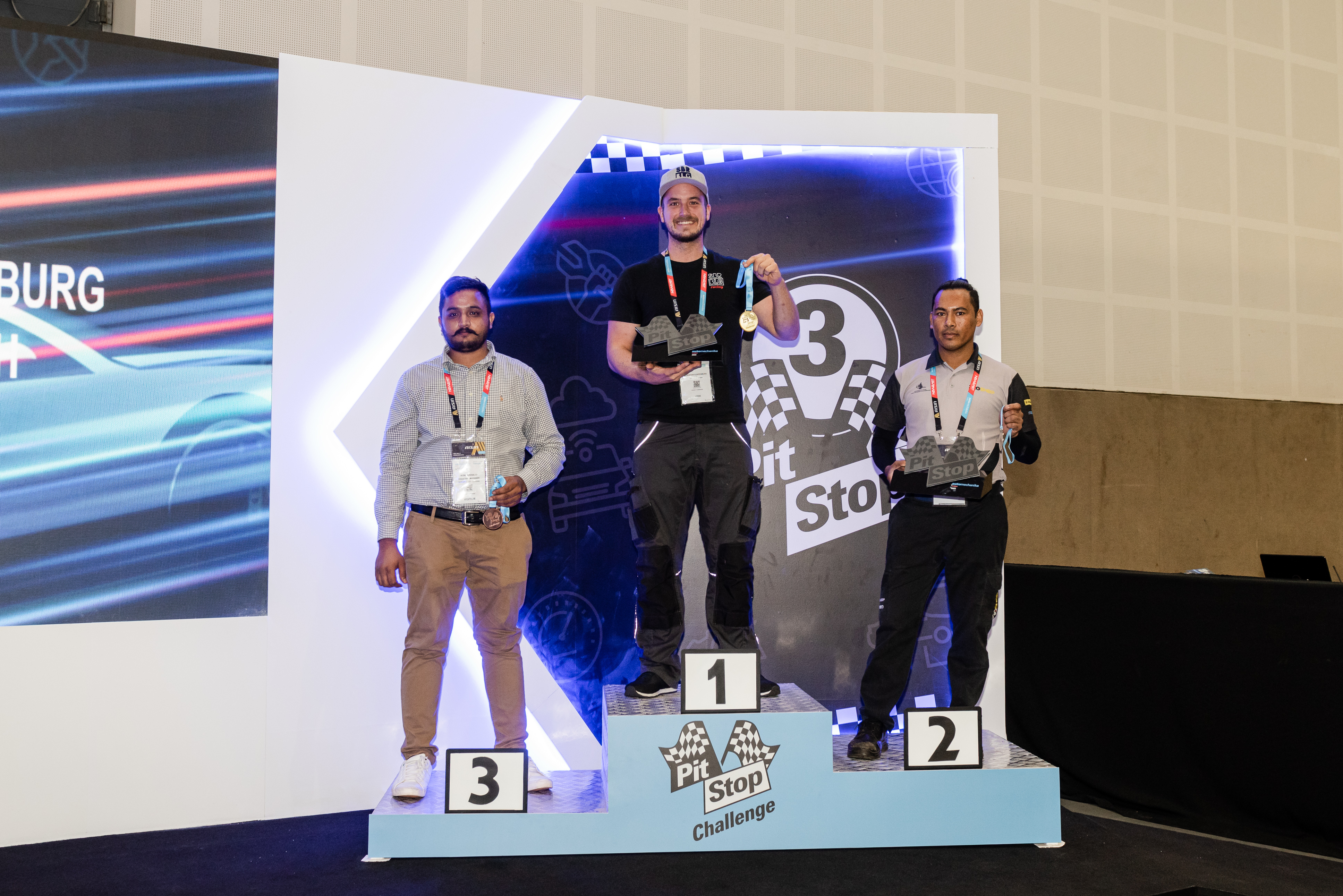 Dubai, UAE: The action certainly wasn't slowing down on the final day of Automechanika Dubai as mechanics, repair professionals, and motoring enthusiasts went head-to-head to win pole position at the PitStop Challenge. Formerly known as the Tools & Skills Competition, the exciting day-long event aims to recognise the best talents in the industry for their knowledge, expertise, agility and accuracy in a series of repair and maintenance-related tasks.
For this year's challenge, participants were tasked with changing two tyres using industry-leading DaTotech equipment and tools. Speed was the name of the game, with the fastest three awarded at a special ceremony at the end of the competition.
The PitStop challenge was judged by expert panellists Aqil Al Janahi and Gurubasappa Basavaraju of the Dubai Government Workshop. The overall winner of the competition was Christian Cloppenburg from Schrauberblog GmbH, while the second and third spots were awarded to Ajaya Tamner from Easa Saleh Al Gurg Group and Numan Khalid from Super Fix Auto Centers, respectively.
Commenting on the competition, Mahmut Gazi Bilikozen, Portfolio Director at Messe Frankfurt Middle East, the organiser of Automechanika Dubai, said: "The PitStop challenge at Automechanika Dubai never fails to ignite the crowd with its electrifying action. This year's event was no exception, as participants displayed a level of excellence that would undoubtedly leave even Formula 1 teams in awe. The atmosphere was nothing short of thrilling, creating an unforgettable experience for all involved.
"I'd like to extend my congratulations to all the winners! Their remarkable skills and dedication shone through, setting a standard of excellence that exemplifies the spirit of Automechanika Dubai. This event has once again proven that innovation and expertise are at the forefront of the automotive industry. Kudos to everyone who participated and made this year's challenge an extraordinary success!"