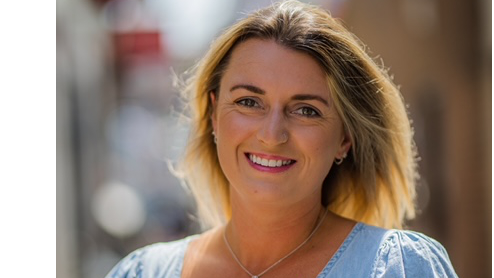 With over eight years' experience in the exhibition industry, Knowles will head up the Automechanika Birmingham and UK Garage & Bodyshop Event teams and is responsible for driving the strategy and bringing innovation ideas to the table.
Knowles has a wealth of knowledge and skills to excel in her new role, which will see her craft the overarching strategy and implement innovative concepts that align closely with the business objectives. 
She comments: "My new position involves the flawless execution of the events, with a strong emphasis on creating exceptional experiences for both attendees and exhibitors. I'm eager to collaborate with our internal team and external partners to ensure we achieve the best possible outcomes."
Knowles has hit the ground running and is helping to build on some of Automechanika Birmingham and UK Garage & Bodyshop Event's key initiatives such as attracting and retaining talent in the industry, electrification and advancing technologies that are impacting the industry, including ADAS, digitalisation and connectivity. 
Knowles adds: "Our events have an important part to play in showcasing the trends in the industry and what the sector is doing to support the future."
Simon Albert, Managing Director at Messe Frankfurt UK said: "We are delighted to welcome Joanne to the team. She has excellent experience in the events and exhibition industry that will allow her to excel in this position. Her wealth of experience, industry skills and knowledge, and forward-thinking mindset will benefit us in moving forward as a business and secure the future success of Automechanika Birmingham and UK Garage & Bodyshop Event shows."