The independent panel has now selected the best products and assigned them to three award classes: 'Nominee' for innovative products and solutions, 'Finalist' for outstanding technological innovations, and 'Winner' for the top product in each category.
The panel ended up selecting 96 'Nominees' and 35 'Finalists'. The companies chosen as the winners of the coveted Innovation Awards will not be announced until the awards ceremony at Automechanika, which is taking place on 13 September at 5:00 p.m. in "Harmonie" hall in the Congress Center.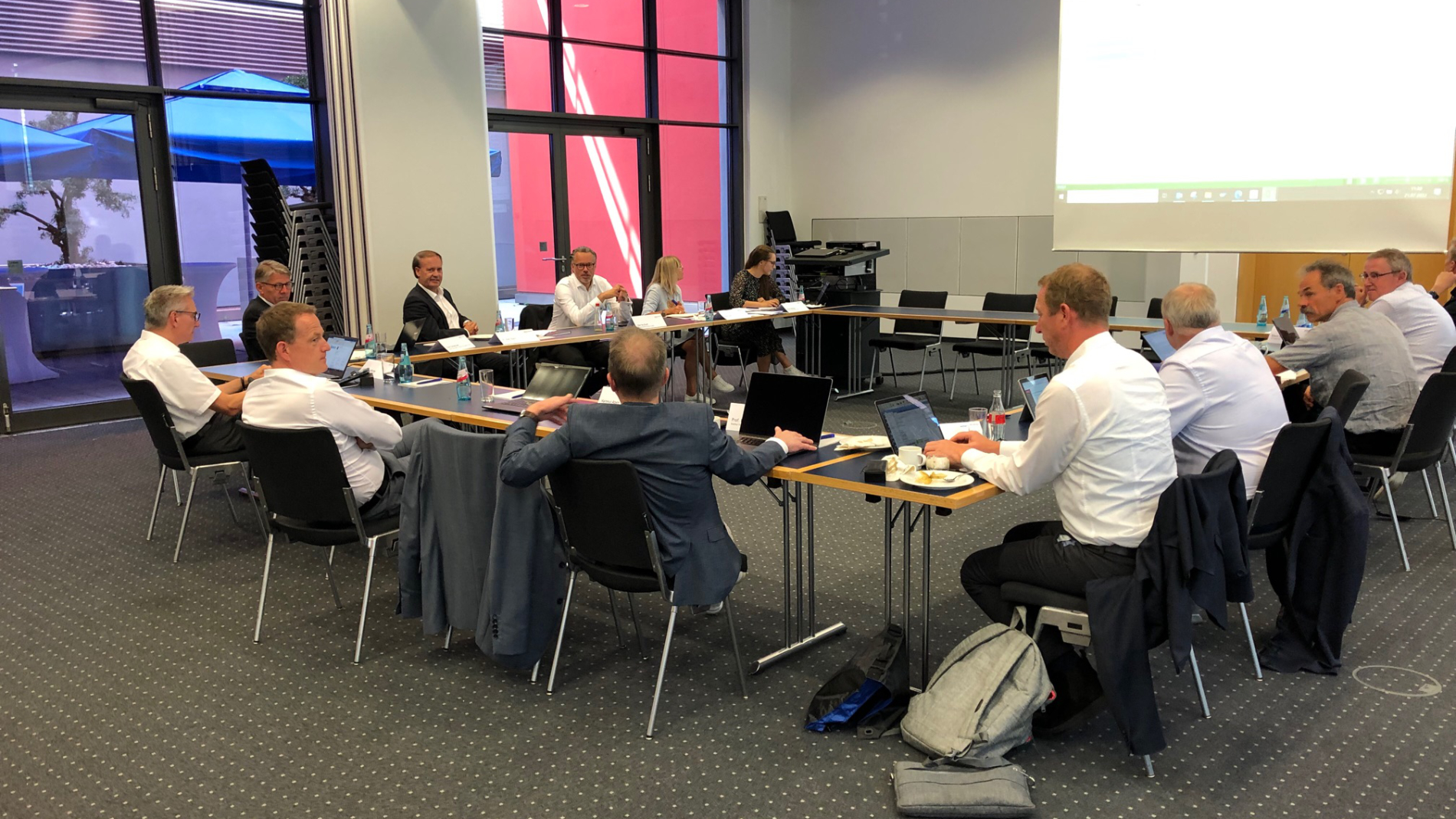 "The sheer scope of this year's submissions is impressive, ranging from rescue systems for vehicles with battery fires and radar-supported turning assistance systems for trucks all the way to highly complex laser scanners able to measure entire vehicles in a matter of minutes. The digitalisation trend has also continued to accelerate, with approx. one third of submissions coming from this area. Forward-looking topics like new mobility, alternative drive systems and sustainability were also prominent in the submissions received," according to Dr. Gerhard Angerer, an expert assessor who helped evaluate the submissions.
Companies from the automotive aftermarket were able to submit their innovations in the following categories: Electromobility, Data & Connectivity, Workshop & Service Solutions, Parts & Technology Solutions, Body & Paint, Car Wash & Care, Accessories & Customizing, and Commercial Vehicles. We can also look forward to hearing the winner of the Green Award. Dr. Angerer has recommended five of the finalists as candidates for this sustainability award, which will also be presented during the awards ceremony at Automechanika Frankfurt.

This year marked the first time that the panel of representatives from associations, industry, retailers, academia and the media has been expanded to include international aftermarket experts. The products submitted were evaluated based on the following criteria: degree of innovation and excellence of the solution, cost effectiveness, user benefit, functionality and user-friendliness, market potential and relevance to the aftermarket, quality, durability and safety, as well as their contributions to sustainability, energy efficiency, climate protection, environmental protection and resource conservation.
The jury is comprised of the following industry experts:
Hartmut Abeln, Managing Director, TÜV Nord
Okan Altan, Motoring Journalist, Automotive Informatics
Ben Brucato, Vice President of Engagement, Motor & Equipment Manufacturers Association (MEMA)
Stuart Charity, CEO, Australian Automotive Aftermarket Association (AAAA)
Dr. Axel Glanz, Managing Director, Innovationen Institut
Edwin Grabowski, Publisher, Car Wash Info
Detlef Peter Grün, Vice President, Zentralverband Deutsches Kraftfahrzeuggewerbe (ZDK)
Wolfgang Michel, Editor-in-Chief, kfz-betrieb
Jason Moseley, CEO, International Bodyshop Industry Symposium (IBIS)
Jakkie Olivier, CEO, Retail Motor Industry Organisation (RMI)
Prof. Dr. Stefan Reindl, Institute Director, Institut für Automobilwirtschaft (IfA)
Burkhard Riering, Editor-in-Chief, Automobilwoche
Frank Schlehuber, Senior Consultant Market Affairs, European Association of Automotive Suppliers (CLEPA)
Prof. Dr.-Ing. Axel Schumacher, Chair of the Institute for the Optimization of Mechanical Structures, Bergische Universität Wuppertal
A list of all companies awarded as nominees and finalists can be found in the Automechanika exhibitor search.
Here you will find the product images of the finalists.
Press information and photographic material:
Automechanika @Social Media #AMF22
Background information on Messe Frankfurt
The Messe Frankfurt Group is one of the world's leading trade fair, congress and event organisers with their own exhibition grounds. With a workforce of 2,200 people at its headquarters in Frankfurt am Main and in 28 subsidiaries, it organises events around the world. As in the previous year, annual sales for 2021 were significantly lower owing to the COVID-19 pandemic: approximately €154 million compared with Group sales as high as €736 million in pre-pandemic 2019. We serve our customers' business interests efficiently within the framework of our Fairs & Events, Locations and Services business fields. Sustainable business practices are a central pillar in our corporate strategy and strike a healthy balance between ecological and economic interests, social responsibility and diversity. Another of Messe Frankfurt's strengths is its powerful and closely knit global sales network, which covers around 180 countries in all regions of the world. Our comprehensive range of services – both onsite and online – ensures that customers worldwide enjoy consistently high quality and flexibility when planning, organising and running their events. We are using our digital expertise to develop new business models. The wide range of services includes renting exhibition grounds, trade fair construction and marketing, personnel and food services.
With its headquarters in Frankfurt am Main, the company is owned by the City of Frankfurt (60 percent) and the State of Hesse (40 percent).
For more information, please visit our website at: www.messefrankfurt.com