Potential hazards can be mitigated by understanding the assessment of risk, policies and procedures when it comes to EVs
Dunbar will present a session at Automechanika Dubai as part of the Innovation4Mobility conference titled 'Electric and alternative-fuelled vehicles are here – are we ready?'
Automechanika Dubai takes place from 2 - 4 October
Dubai, UAE: A leading expert in fire safety and investigation training has highlighted the need for more education and information surrounding electric vehicles (EVs) ahead of Automechanika Dubai, which takes place next month from 2 – 4 October at the Dubai World Trade Centre.
The comments come as the global sales of EVs in 2023 are expected to top 14 million, a 35% increase on the previous year, according to the International Energy Agency. Furthermore, the UAE government has set a target of 50% of cars on the road within the country to be electric by 2050, with the EV market already making up more than 1% of the overall car market.
The UAE has received high praise regarding its commitments to EVs, with a report by leading consultancy Arthur D Little stating that the country is among the world's leaders as a market that is geared towards electric mobility; however, Dunbar believes more can and still needs to be done, particularly by manufacturers, to provide greater insight into mitigating the possible negative outcomes associated with EVs.
"There is no denying EVs are the future, but we must ensure people understand the potential risks. Out of a million electric cars that might be sold in the GCC, there's going to be a very small percentage that may encounter problems. But if it's in your house, in your garage, underneath your block of apartments, then that problem can lead to major issues. We need to see manufacturers upping their ante and dealers ensuring customers have a full overview of what they are purchasing and how to take care of the car properly," said Dunbar.
One key area of concern is ensuring first responders to EV fires are prepared and able to deal with the associated issues surrounding the lithium-ion battery. According to a national survey conducted in the United States earlier this year by Elsevier, the global information analytics business, more than 40% of 1,000 first responders surveyed reported never receiving EV safety training, with paramedics or Emergency Medical Services (EMS) most likely to have not received any form of EV training.
According to Dunbar, the emergency services must have an in-depth understanding of the potential risks associated with EVs.
"When an EV starts to burn, it can go into thermal runaway, and as a result, we see flames coming out of it like a jet. Furthermore, cylindrical cells are moving at just 30 metres per second slower than a nine-millimetre bullet being fired. So, for first responders, it's about understanding how to approach and deal with that situation.
"If you hear popping or hissing and see white, for example, this isn't smoke. It's ignitable vapour. If you breathe that in, it turns into hydrofluoric acid and can seriously impact the respiratory system. If you consider one kilowatt hour battery will produce up to 6000 litres of ignitable, toxic vapour and an electric car is anything between 80 and 110 kilowatt-hours, the potential impact could be lethal.
"We need to ensure everyone, from first responders to property developers, understands the potential problems and ensure enough public information is available to mitigate the issues before they happen."
Dunbar will be hosting the session 'Electric and alternative-fuelled vehicles are here – are we ready?' where he will underscore the importance of understanding the assessment of risk, policies and procedures when it comes to recovery, parking transportation, accident, repair, investigation and fires involving EVs.
The session will be part of a new dedicated zone, Innovation4Mobiliy, which will combine product showcases with a series of keynote addresses, panel discussions and roundtable debates analysing the latest technologies and trends and the impact this will have on the aftermarket.
Mahmut Gazi Bilikozen, Portfolio Director at Automechanika Dubai organiser Messe Frankfurt Middle East, said: "EVs have a vital role in creating a sustainable future, and the automotive industry has a pivotal role in shaping this, with innovation and collaboration at its core. There are, of course, areas that require more insight and education, but as part of our remit at Automechanika Dubai, we want to provide a platform to address these issues and accelerate the transition to cleaner transportation, ensuring a greener and brighter future."
Other features at this year's event include the Automechanika Dubai Awards, which will recognise excellence from across the MENA region; Automechanika Academy, an interactive learning and networking hub; AfriConnections, a platform that connects African buyers with global suppliers; Modern Workshop, a programme that enables workshops, garages and repair centres to become future-ready; and the PitStop Challenge, which offers automotive professionals an opportunity to demonstrate their skills under pressure.
The 20th edition of Automechanika Dubai will also feature eight specialised Product Sections – Parts & Components, Electronics & Systems, Accessories & Customising, Tires & Batteries, Car Wash & Care, Oils & Lubricants, Diagnostics & Repair, and Body & Paint – offering something to suit every interest.
To register for Automechanika Dubai 2023, please visit our 'Visitor Registration' page.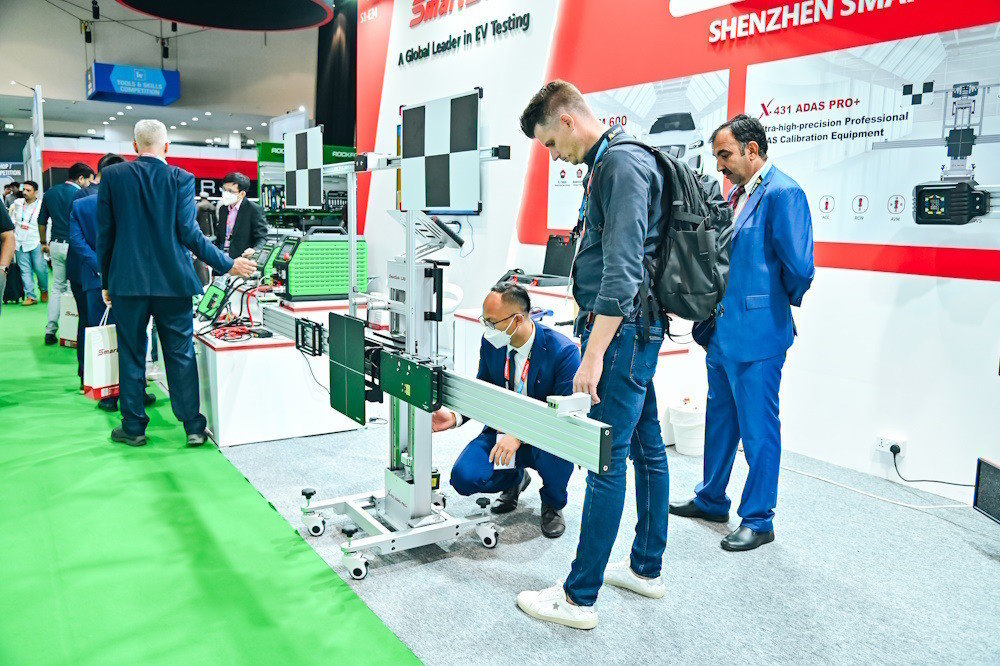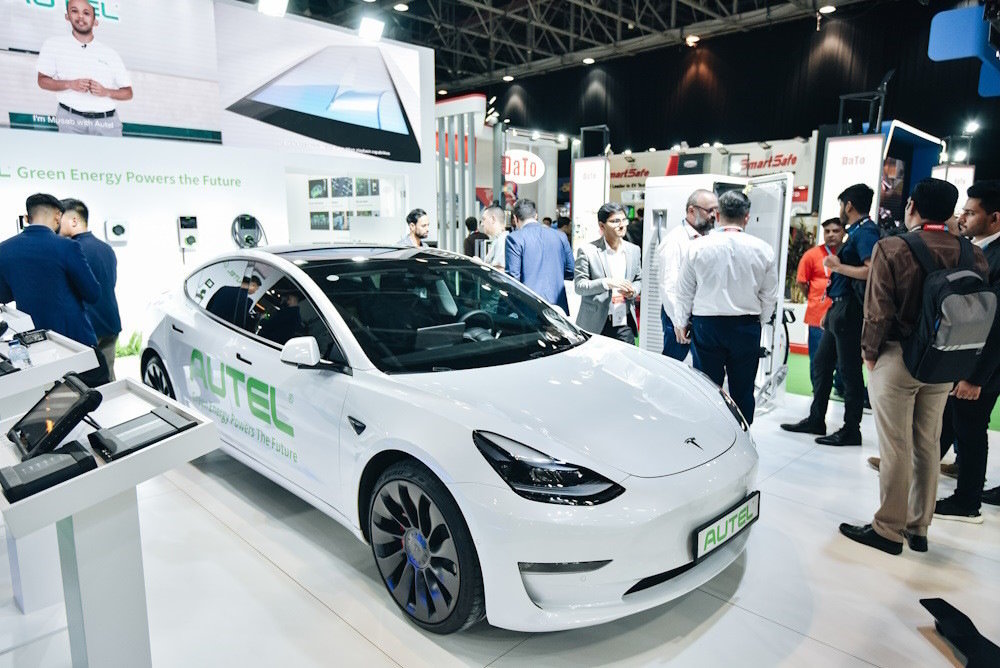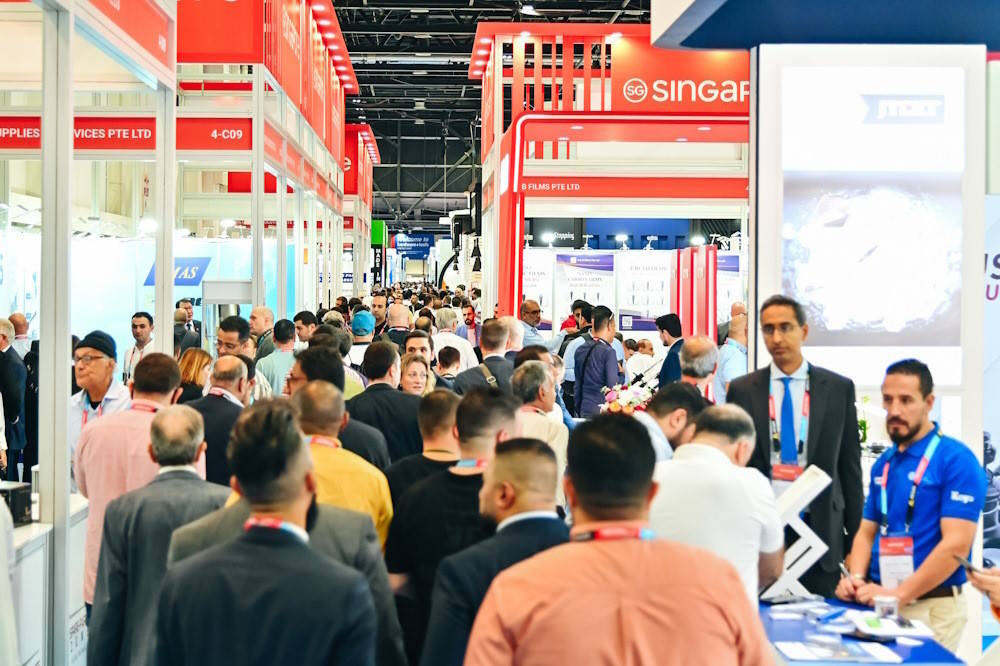 Media Registration
To reserve your media badge, or to learn more about Automechanika Dubai 2023's accredited media eligibility criteria, please visit our 'Information for Journalists' page.
About Automechanika Dubai
Automechanika Dubai is the largest international automotive aftermarket trade show in the Middle East taking place at the Dubai World Trade Centre between 2-4 October 2023. Automechanika Dubai acts as the central trading link for markets that are difficult to reach connecting the wider Middle East, Africa, Asia, and key CIS countries.
For more information, please visit our website.
About Messe Frankfurt
The Messe Frankfurt Group is one of the world's leading trade fair, congress and event organisers with their own exhibition grounds. With a workforce of some 2,160 people at its headquarters in Frankfurt am Main and in 28 subsidiaries, it organises events around the world. Group sales in financial year 2022 were around €454 million. We serve our customers' business interests efficiently within the framework of our Fairs & Events, Locations and Services business fields. One of Messe Frankfurt's key strengths is its powerful and closely knit global sales network, which covers around 180 countries in all regions of the world. Our comprehensive range of services – both onsite and online – ensures that customers worldwide enjoy consistently high quality and flexibility when planning, organising and running their events. We are using our digital expertise to develop new business models. The wide range of services includes renting exhibition grounds, trade fair construction and marketing, personnel and food services. Sustainability is a central pillar of our corporate strategy. Here, we strike a healthy balance between ecological and economic interests, social responsibility and diversity.
For more information, please visit our website at: www.messefrankfurt.com/sustainability
With its headquarters in Frankfurt am Main, the company is owned by the City of Frankfurt (60 percent) and the State of Hesse (40 percent).
Further information: www.messefrankfurt.com
About Messe Frankfurt Middle East
Messe Frankfurt Middle East's portfolio of exhibitions includes: Automechanika Dubai, Automechanika Riyadh, Beautyworld Middle East, Beautyworld Saudi Arabia, Intersec, Intersec Saudi Arabia, Gifts & Lifestyle Middle East, Light + Intelligent Building Middle East and Paperworld Middle East. In the 2022/23 event season, Messe Frankfurt Middle East exhibitions combined featured 3,939 exhibitors from 66 countries and attracted 151,990 visitors from 116 countries.
For more information, please visit our website.