Almost 400 award entries from regional and international companies are now down to 30 finalists.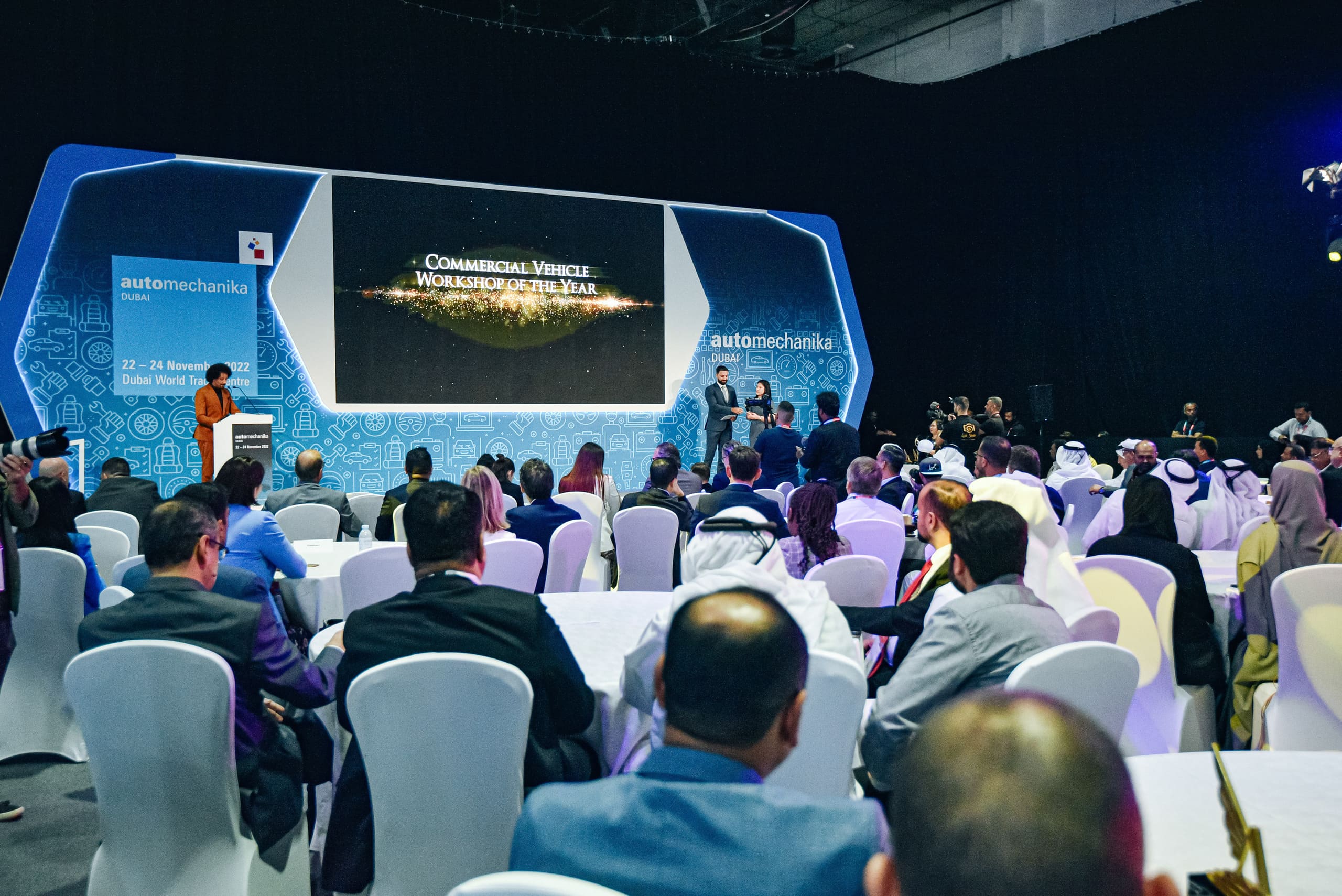 Dubai, UAE: The Automechanika Dubai Awards has returned for its third edition, celebrating and honouring the crème de la crème of the region's automotive aftermarket and service industry.
Held on the second morning of the three-day Automechanika Dubai, the Middle East and Africa's largest international trade exhibition for the automotive aftermarket industry, from October 2-4 at Dubai World Trade Centre (DWTC), this year's awards have attracted a record-breaking 399 entries across ten awards.
Now narrowed down to 30 finalists by an esteemed panel of regional and international senior industry judges, this year's event also includes several new categories, including a special recognition award to be announced during the award ceremony with the exhibition on the morning of October 3.
As the MENA region's first-ever platform to recognise the people and organisations creating significant impact within the automotive sector, the 2023 awards celebrate service providers, people, digitalisation, products, and leaders making a difference in the industry.
Mahmut Gazi Bilikozen, Portfolio Director at Automechanika Dubai organisers Messe Frankfurt Middle East, said: "Our awards this year very much reflect the changing nature of the industry – for the first time we are featuring an award for the digitalisation project of the year, as well as the digital product of the year.
"Our new Start-up of the Year category also throws a spotlight on all the innovation we've seen in the sector in recent times, and interest has once again grown in our ground-breaking 'Women in Automotive' category."
Finalists for the Women in Automotive Aftermarket category are Mary Munyao, YNA Kenya; Nisreen Akhter, Star Composed Chemicals MFG LLC; and Shubhra Srivastava, GaragePlug Inc.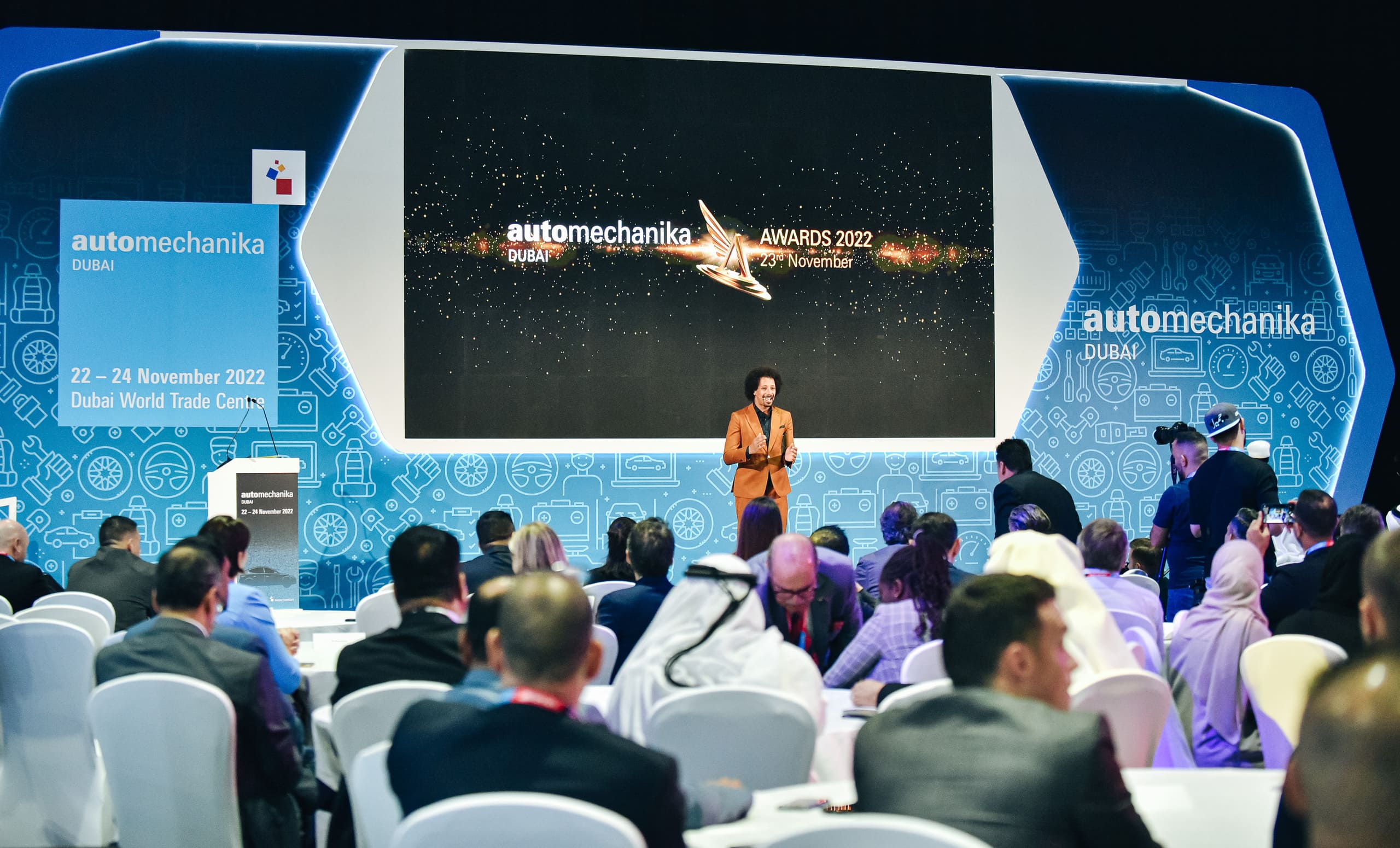 For the new Digitalization Project of the Year category, the judges narrowed the entries to three finalists: GaragePlug Inc., Autobia and Arabian Automobiles Company. The Start-Up of the Year    award puts Autobia, AutoSmart Technology and Ennoventure up against each other.
The companies in the final three for the Digital Product of the Year accolade are AutoSmart Audit by Autosmart Technology, Encrypto by Ennoventure and Frondesk Digital Platform by Frondesk Technology and Solutions.
An international line-up of finalists representing Germany, Italy, France, Spain, the UAE, and Australia will compete in the Product of the Year category. Brembo Beyond Geenance Kit, Encrypto by Ennoventure; GS27's eco-certified care line 'PURE'; the GuniWheel by Martech Corporation, SSL HD lighting by Hella, and UniClutch by Clutch Industries.
Elsewhere, Al Shirawi Enterpises LLC, Munich Motor Works and Arabian Automobiles Company – Aweer, Royal Swiss Auto, Eurodiesel Services, and Orient Motors LLC have been shortlisted across the Bodyshop of the Year, Workshop of the Year – Passenger Cars, and Service Provider of the Year – Commercial Vehicles categories.
Rounding out the awards, Performansion and D Luxe Car Care have been shortlisted in the widely anticipated Customization Specialist of the Year category.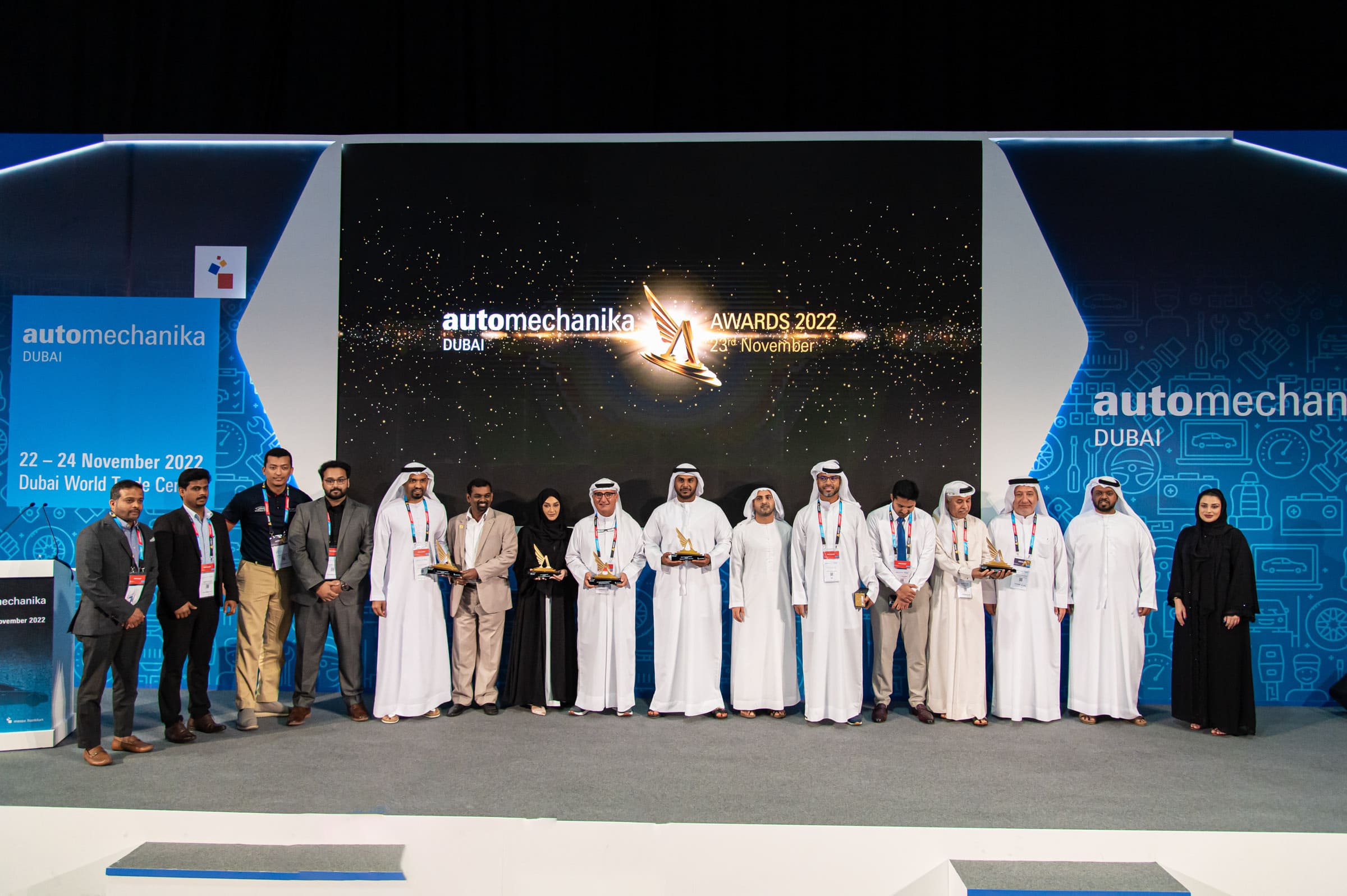 The Automechanika Dubai Awards 2023 are sponsored by Bridgestone Middle East and Africa. Jacques Fourie, Vice President and Managing Director, said: "Bridgestone is deeply honoured to partner with the Automechanika Dubai Awards 2023. In collaboration with the esteemed Automechanika Dubai platform, our goal is to foster diverse opportunities for individuals and organisations to thrive.
"These awards serve as a testament to the hard work, dedication, and ingenuity of all participants. We recognise that success in this industry is not attained in isolation; it arises from collaboration, the pursuit of excellence, and the unwavering quest for improvement.
"As Bridgestone, we eagerly anticipate continuing our journey of innovation and excellence, hand in hand with the dynamic automotive community. Together, we will address challenges and seize opportunities in a rapidly evolving landscape. We remain steadfast in our commitment to advancing the automotive industry to new horizons."
Highlighting a recent report from market research analysts, Technavio suggests the region's automotive market will accelerate at a CAGR of 6.74% between 2021 and 2026. "There is much to celebrate in our industry as the sector continues to go from strength to strength," added Bilikozen.
The landmark 20th edition of Automechanika Dubai is set to attract over 1,912 exhibitors from 61 nations, showcasing a diverse range of innovative products, services and technologies to a global audience of thousands.
This year's judges' panel comprises:
Graham Threlfall, Global Key Account Manager – Vehicle Refinishes, AkzoNobel
Abdulla Rashed Obaid AlDahail Almheiri, Strategies and Organizational Excellence Office Manager, Dubai Government Workshop
Nasir Saif Sultan AlSeeri, Head of VIP Vehicles Maintenance Section, Dubai Government Workshop
Dr. Nima Mehrdadi, Vice President Aftermarket Middle East, Africa, CA & India, Managing Director, Hella Middle East
Alan Whaley, Founder and Chairman, AMENA Professional
Vishal Pandey, Partner, Automotive & Mobility Practice, Glasgow Research & Consulting
Michel Malik, CEO, BodyShop News International
Zuhri Yusof, Automotive Industry Expert
Tufan Baysal, Director, Middle East/Africa/Eurasia Aftermarket EMEA, Niterra
The latest Automechanika Dubai news stories are available on our 'Press Releases' page.
To register for Automechanika Dubai 2023, please visit our 'Visitor Registration' page.