Are you a good driver? Do you drive smart, safe and environmentally-friendly? Compete with other participants in the international FIA Smart Driving Challenge sponsored by Automechanika. The winner will be announced at Automechanika in September 2022.
Download the app, start driving and collect points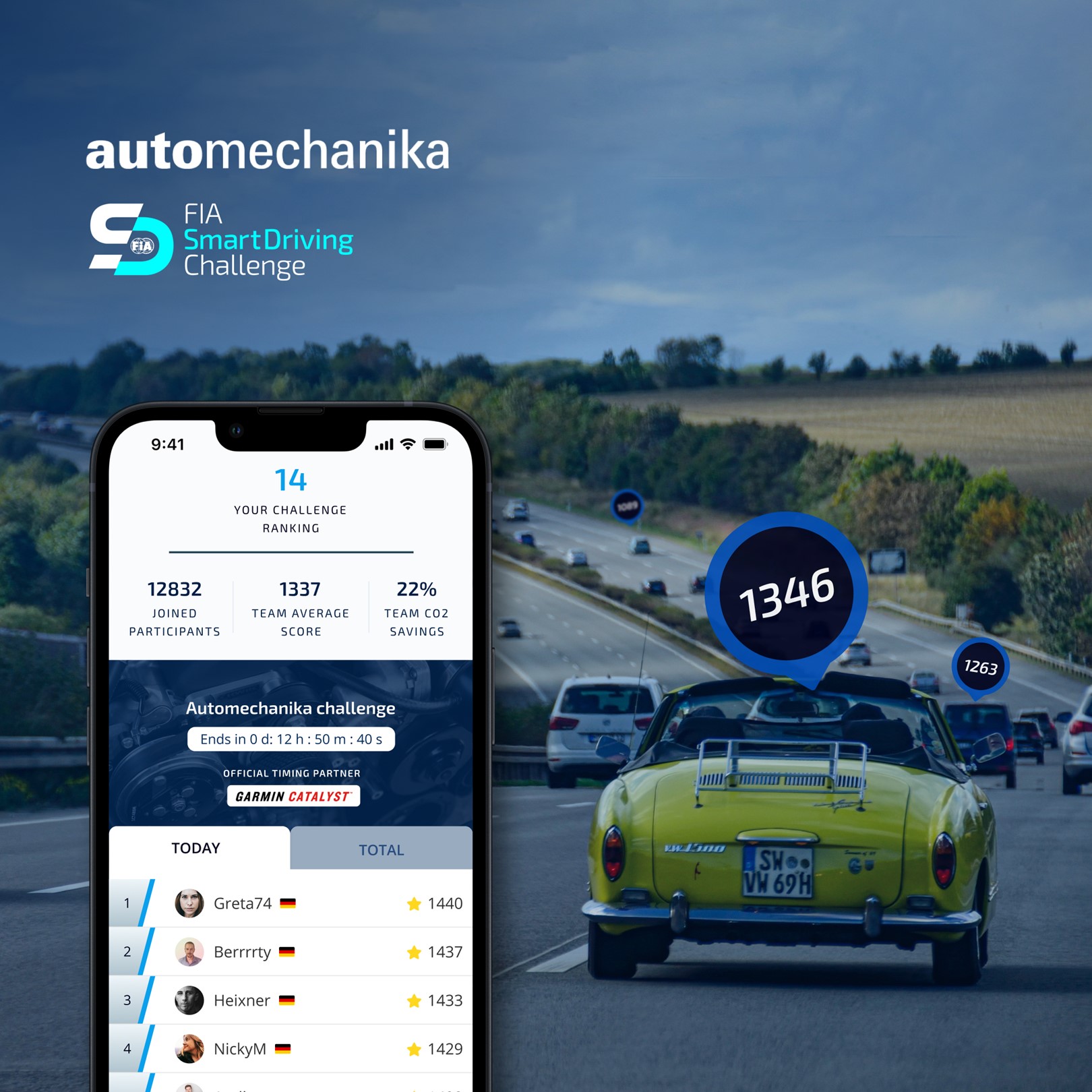 Automechanika Frankfurt, together with FIA, is launching the FIA Smart Driving Challenge, which is all about safe and sustainable driving. The competition starts in spring and promotes networking among the Automechanika community in the run-up to the fair.

Challenge & Award ceremony
There are weekly challenges from March until end of June 2022:

March and April – Pre-Challenges, training

May and June – Challenges

The winner will be honoured at Automechanika Frankfurt in September 2022.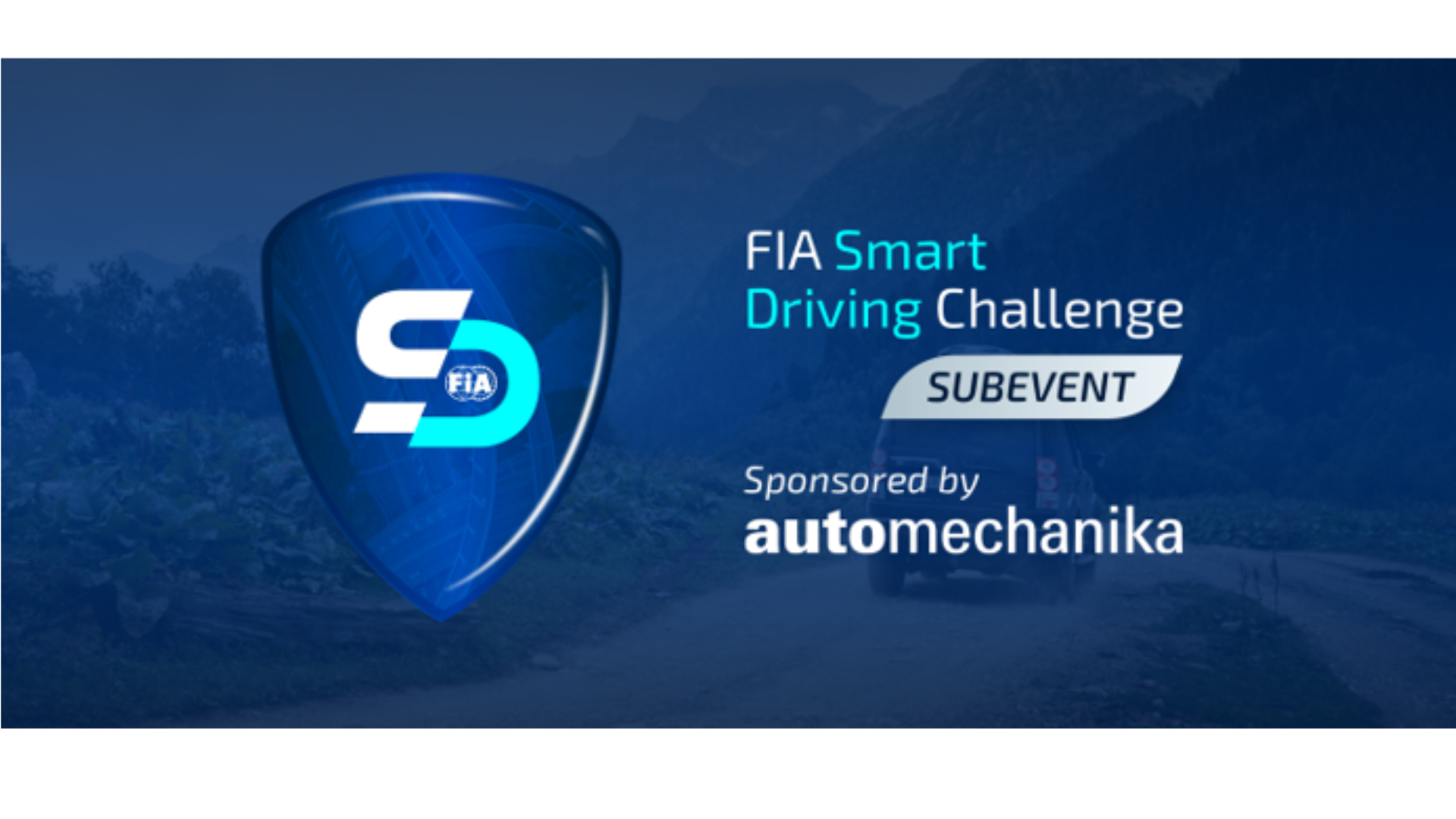 AI makes it possible
Everyday drivers will challenge each other in smart, safe and eco-friendly driving using the FIA Smart Driving Challenge app connected to their own car via Bluetooth. For this purpose, the app is networked with a digital platform that evaluates the driving patterns in real time using artificial intelligence (AI). The AI has been trained with real-time driving data since 2004, with billions of kilometers of real car driving worldwide. To date, the database consists of 7 billion unique driver DNAs that make it possible for the algorithms to predict risk for accident probability and CO2 impact per individual driver in real-time.

Sponsor a challenge - for a  good cause
The FIA SDC sponsored by Automechanika  is a global initiative to reward safe and  eco-friendly driving on the road. Your own challenge page within the app is an engaging  way to make an impact. By inspiring your teams to become smarter in the car – you can  lower your emissions by up to 20%. This is a good way towards our global goals –  and everyone can take part in.
Details about the sponsoring (PDF)
The Fédération Internationale de l'Automobile (FIA)
The Fédération Internationale de l'Automobile (FIA) is the governing body for world motorsport and the federation of the world's leading mobility organisations. Founded in 1904, with headquarters in Paris and Geneva, the FIA is a non-profit organisation. It brings together 245 Member Organisations from 146 countries on five continents. Its Member Clubs represent over 80 million road users and their families. The FIA promotes safe, sustainable and accessible mobility for all road users around the world. Further details can be found at www.fia.com.