Collision talk is part of the Automechanika Academy and confronts decision makers with the challenges faced by workshops. The event is organised by colornews and FML in cooperation with Automechanika Frankfurt.
What drives the market?
No interminably long lectures, no empty phrases. Collision Talk goes to the heart of the themes critical to the sector, with these themes discussed in individual conversations with talk guests and new approaches sought. Ultimately, it is all about information content, which should be easy to understand, comprehensive and practically relevant.
The talk guests are important decision makers in the field of collision repair: insurers, claim managers, associations or manufacturers. Visiting Collision Talk gives you the opportunity to find out more information and establish valuable new contacts. In addition, 'Collision Repair Street' features suppliers presenting products for process optimisation.
Collision talk is part of the Automechanika Academy on 13 September 2018 in the Portalhaus building near hall 11.
Please note, that the event Collision Talk will be held in german language.
Collision Repair Street
Whilst Collision Talk is focussed on the big picture, 'Collision Repair Street' narrows down on the detail, such as reducing cost, increasing productivity and learning new ideas for daily business optimisation. In doing so Collision Repair Street covers all essential areas of automotive repair.
Impressions of Collision talk 2016
Automechanika Academy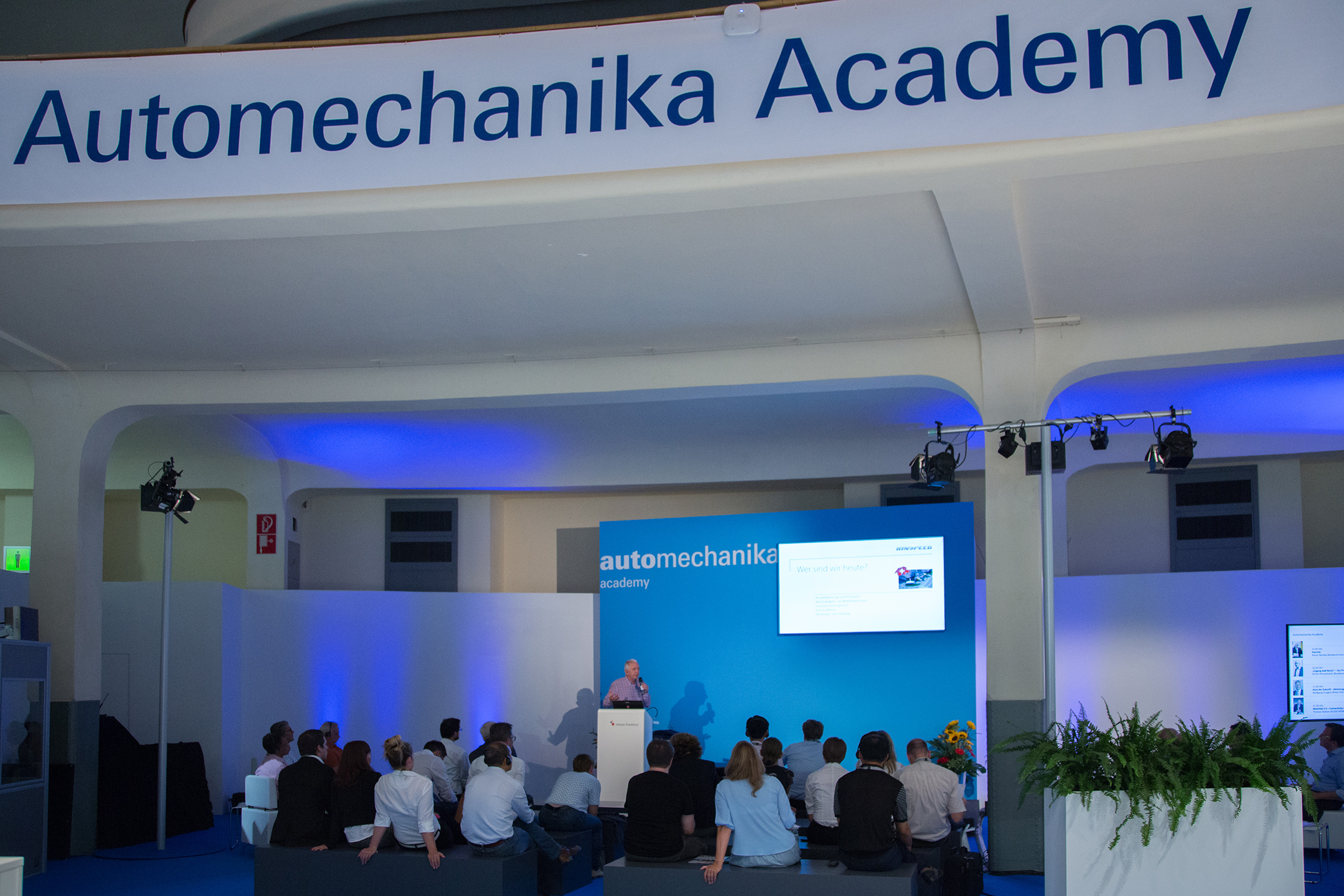 Prominent experts from the automotive industry present current, sector-related themes
Mobility of the future, caravan exterior skin repair, alternative drives, connected mobility, virtual worlds in the automotive industry, operational profitability and much more - Automechanika Frankfurt offers a large and thematically wide-ranging lecture programme. A short lecture format allows around 50 prominent, international experts to speak on a wide range of exciting topics.
Participation in all Automechanika Academy lectures is free.